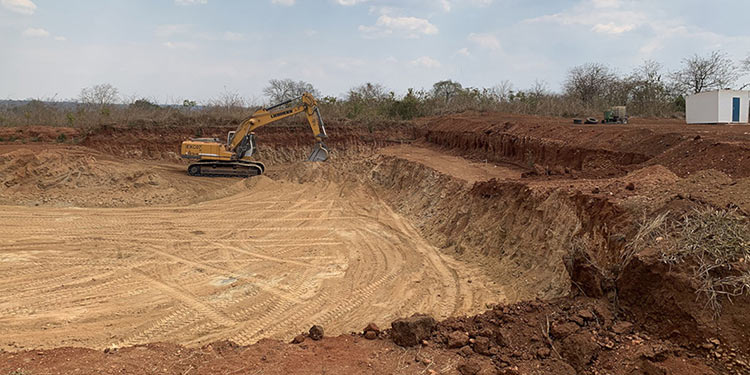 The Lindi Jumbo graphite mine in Tanzania is a great tribute to ASX-listed Walkabout Resources' persistence and dedication to developing its project – especially given the dynamic and everchanging nature of developing projects in the East African country.
Now, as worldwide flake graphite prices skyrocket and Tanzanian legislation continues to progress, the company's perseverance will be rewarded handsomely. Lindi Jumbo, located in south-eastern Tanzania, is home to some of the world's highest grade coarse flake graphite resources. Walkabout Resources brought the project from discovery in 2015 to completion of a definitive feasibility study (DFS) in 16 months, and the deposit has been granted a mining licence.
The business confirmed a mineral resource of 41.8 Mt in 2018 with an estimated grade of 10.8 percent Total Graphitic Carbon (TGC). The measured, indicated, and inferred mineral resource includes a super high-grade core of 5Mt at 22.5 percent TGC for 1.1 Mt of contained graphite, making it Africa's highest grade ore deposit.
In 2019, the firm released a revised DFS based on yearly output of 40 000 t of graphite concentrate with a high-grade feed to the plant at an average of 230 000 tpa during the mine's 24-year life.
Andrew Cunnigham, Executive Director and CEO, says that, aside from its high ore reserve quality, the size of Lindi Jumbo's graphite flakes in final concentrate differentiate it from other graphite miners.
'The greater the flake size, the higher the price.' Almost 75% of the graphite in the final concentration is larger than 180 microns. And, while we will continue to offer smaller graphite flakes to conventional sectors such as the battery business, our primary focus will be on delivering big flakes to those regions of the world where we have off-take agreements,' he says.
Recognizing the mine's enormous potential, Walkabout Resources began construction on the mine in 2019. The business spent USD2 million preparing the ground works, which included clearing the space for the tailings storage facility and the plant, as well as securing long-lead products through its Chinese EPC contractor. Following this, Cunningham adds, the firm launched a crowdfunding effort to seek cash for the project's future development.
To that aim, Walkabout Resources received a USD 20 million loan finance facility from CRDB Bank of Tanzania in May of this year, and with USD 12 million in corresponding equity capital, the firm is funded until the mine begins production.