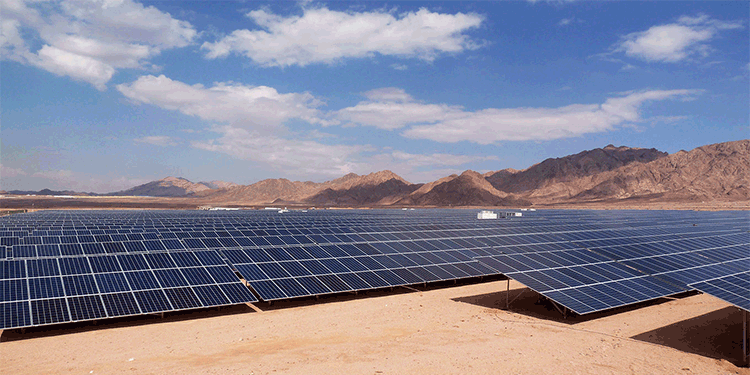 It's a game-changing combination in Egypt's highly dynamic renewable energy market. Amarenco, an independent power producer (IPP) based in Cork, Ireland, has signed a partnership with Egyptian energy company SolarizEgypt. Under the terms of the agreement, Amarenco will acquire 74 per cent of SolarizEgypt's portfolio.
Active in the productive solar power sector in Egypt since 2013, SolarizEgypt has an installed capacity of 50 MW. The Cairo-based company has signed power purchase agreements with several commercial and industrial (C&I) customers such as Arabian Cement Company, Coca Cola Bottling, and Orascom Development Holding. SolarizEgypt is thus among the leaders in the solar C&I segment in Egypt.
Investing $255 million in 4 years
The company led by Yaseen Abdel-Ghaffar has also validated the establishment of a joint venture with Amarenco. The joint venture will be named "SolarizEgypt | Amarenco & Co." and will sign PPAs with C&I for solar projects with a total capacity of 300 MW. The 2 companies are expected to jointly invest 4 billion Egyptian pounds (nearly $255 million) over the next 4 years.
"The Egyptian energy market is 1 of the largest markets in Africa and the Mena (Middle East and North Africa) region, with ambitious targets for a transition to renewable energy and decarbonisation. At Amarenco, we are committed to investing heavily in the Egyptian market to provide the local community with cleaner, sustainable and cheaper sources of electricity," says Yazan Faouri, Amarenco's managing director in the Middle East and North Africa.
Through the new alliance, the company is setting out to conquer the African solar C&I market from Egypt. In 4 years, Amarenco has developed 2,000 solar C&I projects with an investment of more than $560 million, mainly in Europe, the Middle East and Asia-Pacific.