Streamline Group Of Companies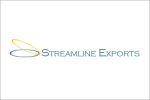 Company Name:
Streamline Group Of Companies
Long Business Description:
Streamline Group Of Companies the Indian company signed up to participate at the 23RD PPPEXPO TANZANIA 2021 @ Diamond Jubilee Expo Centre, Dar-es-saalam.
The 23rd PPPEXPO 2021 – International Trade Exhibition on Plastic, Printing & Packaging is the largest trade event held annually in Tanzania, concurrently held with East Africa Trade Exhibition (EAITE). The exhibition attracts exhibitors from more than 20 countries and visitors from all over East & Central Africa, thus giving exhibitors an excellent opportunity to explore several countries in one time. Over the past few years, Tanzania has emerged as a major regional trade centre.
Streamline Group Of Companies mission is to enable the customer to access truly world class, sustomised project set up and execution services that include project consultancy, turnkey project proposals & service back up. Their products are Plastic Processing Machinery, Masterbatches, and Printing Inks.
Registered in 2008 Streamline specializes in setting up turnkey projects in diverse fields. They have been able to meet the growing demands in Ink, Organic composite solvents, paint, varnish, etc.