CHEMPHARM INDUSTRIES INDIA PVT. LTD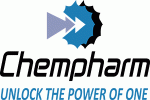 Company Name:
CHEMPHARM INDUSTRIES INDIA PVT. LTD
Long Business Description:
Chempharm is a total turnkey solution provider for Clean Room & Hospital Projects where in they offer Clean Room (Conventional & Modular)/Operation Theatre preparations / Building Management Systems / Intelligent Systems for HVAC. At the 60,000 sq.mtr state-of-the-art manufacturing facility with the latest CNC machines, they manufacture prefabricated modular clean room partitions and doors as well as a variety of clean room equipment. This includes laminar air flow benches / work stations, pass boxes, sampling / dispensing booths, bio safety cabinets, air showers, isolators and oral solid dosage equipment. Their offerings include all engineering services for Modular Clean Room, Modular OT, Integrated OT, ICU & CCU, Labs, Medical Gas Pipeline System, Air-conditioning, Electrical, Building Management System, Bed Head Panels, OPD Management system, Networking and so on.