NOVA ORMAN URUNLERI SAN. TIC. A.S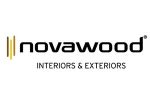 Company Name:
NOVA ORMAN URUNLERI SAN. TIC. A.S
Long Business Description:
Novawood is the leading producer of Thermowood with its technology, wide range of products, and high product quality. Located in the Bolu Gerede industrial site, the Novawood plant produces 16,000 m3 of novathermowood lumber and 500,000 m3 of novathermowood finished goods annually. The main range of Thermowood products by Novawood include Exterior Cladding, Panel Cladding, Decking, novathermowood Decking Tiles, Solid Flooring, Engineered Flooring, Laminated Beams, Solar Shading, novathermowood Door and Window Profiles, novathermowood Pergolas and Fences.