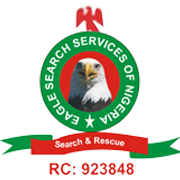 A consortium of sixteen insurance companies and two brokers has signed over N40 billion Memorandum of Understanding (MoU) with Eagle Search Services of Nigeria, an indigenous outfit to combat the prevailing high level of poverty in the nation.
The scheme which will also be in collaboration with the Association of General and Private Medical Practitioners of Nigeria(AGPMN) would kick – start in September/October 2011 beginning in Lagos, Abuja, Kano, Jos, and River States as pilot scheme before moving to other states of the federation.
The Managing Director, Eagle Search Service, Mr Olubamidele Ajanaku, speaking at a seminar on 'Search and Rescue Operational Activities for Personnel and Training Towards Social Economy Development and Disaster Preparedness in Nigeria,' said that the initiative which has been rated as the first of its kind in the history of Africa, was to assist in combating the high level of poverty and lack of access to good medical and social welfare packages to all registered members who would be identity card carriers during emergencies at home, school, work, market places and roads.
Ajanaku noted that the scheme would ensure transformation of insurance claims administration as well as prompt payment of medical bills to all beneficiaries.
He said that the scheme would ensure that beneficiaries that were covered with insurance policy would receive prompt and immediate attention without delay irrespective of the status, locations and anywhere in Nigeria .
Ajanaku noted that apart from the primary aim of providing cover for beneficiaries, the scheme also aimed at creating about 15,000 direct job opportunities for the youths who would serve as data collators, monitoring, rescue, traffic and ambassadors of the scheme irrespective of tribe and location before the year runs out.
He noted that the company would also partner over 4,000 hospitals who were ready to accept every accident victim of any nature and give adequate and prompt medical treatment free during emergencies when traveling on Nigerian roads including all commercial motorcycle operators and their passengers irrespective of locations in the country.
Ajanaku explained that to be eligible, expected beneficiaries which would be staff, from essential economy workforce, members of organised groups and students were expected to register free of charge through a designated medium.