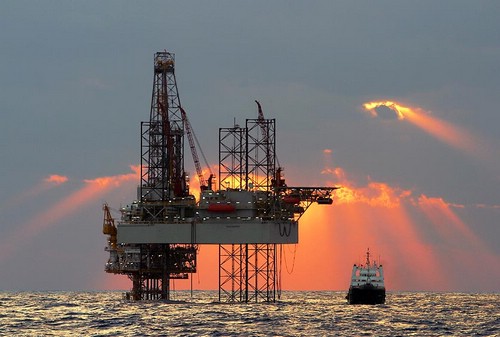 Libyan oil officials Tuesday said a state-owned oil company has begun producing about a tenth of its pre-war daily oil output and is set to resume oil exports within a week, as the war-torn country moves more quickly than expected to rev the engine of its economy into gear.
Libya's Arabian Gulf Oil Co., or Agoco, which operates in the country's east, Tuesday was producing 160,000 barrels a day and feeding crude into a pipeline, a spokesman said. The Agoco oil is the first new oil to flow in Libya after a six-month civil war toppled Col. Moammar Gadhafi from power. Libya maintained a small trickle of oil for domestic purposes during the civil unrest earlier this year, but the country virtually ceased its production starting in February.
Libya's transitional government is eager to turn the oil taps on again so it can raise money for post-war reconstruction. Before the fighting began this year, Libya had pumped 1.6 million barrels of oil a day.
"Sarir's [oil field] production is now at 160,000 barrels a day," an Agoco spokesman said. "We have started sending crude to the Tobruk pipeline."
Agoco had previously said production could start at as little as 50,000 barrels a day and not before Sept 15.
The Tobruk pipeline serves a 20,000 barrels-a-day local refinery and an export terminal.
Libya's oil exports are set to restart within a week, while production could approach pre-war levels within six months, said Mustafa el-Huni, a member of the National Transitional Council, with responsibility for oil. Exports from the Tobruk oil terminal could begin within "two to three days, one week maximum," instead of plans to restart them at the end of September, he said.
Experts disagree on how quickly Libya can ramp production back up to pre-war levels. The Organization of Petroleum Exporting Countries said Monday that Libya could reach one million barrels a day within six months.
On Tuesday, the International Energy Agency offered a somewhat slower timeframe, saying that it expects Libya to produce 1.1 million barrels of oil a day by the end of 2012.
The virtual shutdown of Libyan oil exports threw crude markets into chaos earlier this year, leading Saudi Arabia to unilaterally increase its own production and consumer countries to decide to draw from their emergency stockpiles.