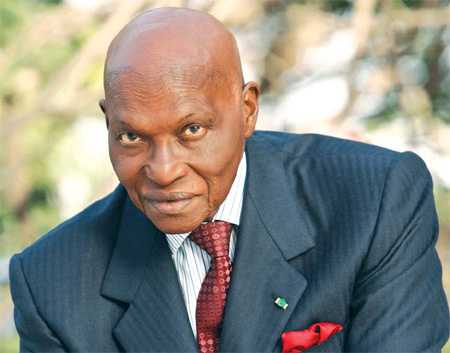 An ambitious country offers lucrative investment openings throughout its robust economy
With a strategic location in West Africa, the Republic of Senegal offers Chinese investors a wealth of golden investment opportunities that are fueling robust economic growth and driving strong socioeconomic development.
Rich in natural resources such as phosphate and iron ore, the ambitious country of 12.6 million people provides investors with a business-friendly environment supported by strong legal and regulatory frameworks and political, social and economic stability.
Famous for its hospitality, Senegal is situated on the continent's westernmost tip and bordered by the Atlantic Ocean and countries including Mauritania, Mali, Guinea-Bissau, Niger and the Gambia.
With more than 500 kilometers of coastline, Senegal is a major maritime hub between Africa and the Americas, while its tropical climate, golden beaches, diverse wildlife, beautiful landscapes, and UNESCO World Heritage sites act as a magnet for large numbers of foreign tourists. Together with the agriculture, manufacturing and service industries, these sectors are the core ingredients of the Senegalese economy.
Since taking office in April 2000, the President of Senegal, Abdoulaye Wade, has overseen the implementation of a broad range of pro-business measures aimed at attracting large numbers of foreign investors to this corner of the continent. These initiatives include the privatization of public companies involved in the delivery of vital utilities such as water, energy and transport, as well as increased private sector competition in other areas.
Senegal is not only one of Africa's most stable democracies, the nation also boasts one of the region's largest economies and has formed positive partnerships with many other countries in West Africa and beyond. With a skilled labor force and a vast range of investment incentives, Chinese investors are invited to take advantage of Senegal's close economic and cultural ties with China.
A key member of the West African Economic and Monetary Union (WAMEU) and Economic Community of West African States (ECOWAS), Senegal celebrated 50 years of independence from colonial rulers France in 2010. Through ECOWAS, manufacturers, investors and service providers in Senegal benefit from regional economic integration with access to a huge market of more than 200 million consumers.
Goods produced in Senegal enjoy privileged access to the lucrative US and European Union (EU) markets though trade acts like the African Growth and Opportunity Act (AGOA). This duty-free access to the vast US market has boosted exports of a wide range of products, especially textiles and clothing, that are shipped direct to ports located on the US West and East coasts.
Given its rich terrain and favorable climate, Senegal is also a producer and exporter of agricultural goods such as peanuts and fish. Total exports for 2010 are estimated at $2.12 billion, up around 10 percent from the previous year. Meanwhile, total imports, including food, beverages and capital goods, were expected to reach $4.47 billion, up slightly on 2009.
Senegal and China have enjoyed favorable political, cultural and trade relations for several years, with ministers, advisors and business executives meeting on a regular basis to explore mutually-beneficial issues.
During a two-day State visit to the bustling capital, Dakar, in February 2009, the President of China, Hu Jintao, spoke highly of Sino-Senegal ties and expressed appreciation for Senegal's support of the "One China" policy.
Following talks with President Wade and senior government ministers, President Hu pledged his commitment to Senegal's continued development through economic and cultural cooperation.
The Chinese President Hu's successful visit ended with the signing of several cooperation documents, including an "Agreement on Economic and Technical Cooperation". This important agreement acts as the platform for the further strengthening of bilateral relations and aims to boost levels of investment and positive cooperation in key sectors.
Earlier this year, Chinese Vice- Premier Hui Liangyu met with President Wade and outlined the way China can help build hospitals, roads and regional stadiums.
A great time to invest
In recent years, China has invested tens of billions of dollars in African countries, including Senegal. This injection of capital has attracted major foreign investment, created jobs, generated taxes for higher government spending and improved living standards, as the country strives to eradicate poverty.
"I wish to send a clear message to Chinese investors: It is a great time to invest in Senegal," President Wade said.
"There are two reasons for this positive outlook. The first is the fiscal incentive and the fact Senegal does not tax companies' profits for many years. The second is that we put a great emphasis on Public-Private Partnerships (PPPs) in the key areas of agriculture, energy, tourism, education, health and infrastructure, including airports and roads, in order to attract foreign investors."
Many of these crucial projects are designed, overseen and funded by Senegal's Ministry of International Cooperation, Air Transports, Infrastructures and Energy (MICATTI). Karim Wade, an experienced and dynamic corporate finance professional who has worked in Europe's leading financial capitals, Paris and London, is the man credited with generating much of the Ministry's success.
MICATTI's showcase project is the eye-catching new Blaise Diagne International Airport on the outskirts of Dakar that will boast an initial capacity of 3 million passengers per year, almost double the capacity of the capital's current main airport.
"Senegal has a unique geographical position on the main routes of international trades, especially between China and West Africa," he said. "We need to capitalize on this competitive advantage by ensuring Senegal has the appropriate infrastructure systems to be a player in world trade. Our political stability combined with our recent economic performance allows us to be the hub of the region; the gateway to several countries."
Minister Wade detailed new large-scale air, sea and land transport infrastructure projects and highlighted the role they will play in supporting the major new trade and commercial hub: Dakar Integrated Special Economic Zone (DISEZ).
"This new free zone will serve as an Africa-China trade center. DISEZ gives Chinese companies a unique opportunity to enter Africa and establish a foothold. The continent is booming and we have a positive rate of growth. There is a growing need for affordable, quality products of all types; China is a major supplier and will fulfill our market needs. We need skilled people to contribute to our nation's well-being.
"China has always been an economic role model and Senegal continues to open its door to Chinese investors wishing to establish businesses in Africa."
China is Senegal's third largest source of imported products – behind France and the UK – with the African republic importing billions of dollars worth of Chinese-manufactured goods each year.
President Wade, who has received praise from respected international observers for his sound and sustainable economic policies, highlighted Senegal's progress in many important areas, including the reduction in fiscal deficit from 4.6 percent of GDP in 2008, to 5 percent in 2009.
"The government of Senegal is committed to modernizing Senegal from a structural point of view," he said. "This means reform of the judicial system, fiscal reform, health and public administration reform, and education reform. These are not just cosmetic reforms; they are really going to the bottom of the problem with the purpose to solve all negative aspects, abuses in public spending and inequalities, in order to have a very concrete way of allocating public resources."
Strong investment code
Private sector development is at the forefront of government policy, with Prime Minister, Souleymane Ndn Ndiaye and his team of ministers particularly keen to secure funding for projects in the energy, financial services, transport, water and sanitation sectors.
President Wade continued: "Senegal has opened its markets to foreign investors and created an investment code which gives the same privileges to all investors. An investor entering the Senegalese market does not pay tax for between 5 and 10 years. In addition, a company that pays tax in China will not pay taxes in Senegal."
As a result of the global economic crisis and sharp rises in oil and food prices, Senegal's annual economic growth slipped to around 2.2 percent in 2009 but was expected to rebound strongly and jump by 4 percent in 2010 and 4.4 percent during 2011.
Like other developing nations, Senegal receives funding, advice and support from major global organizations such as the World Bank and International Monetary Fund (IMF). Both institutions are working on poverty-alleviation projects and social programs focused on the health, education, energy and sanitation sectors.
The government is pursuing a prudent fiscal and debt policy in order to maintain macroeconomic stability, increase public and private sector spending on key infrastructure projects, enhance fiscal transparency, stimulate private sector growth, and attract significant investment from China and other developed countries around the world.
In November 2010, the Senegalese government sent a comprehensive report to the IMF detailing its fiscal strategies and economic polices for the country's short, medium and long-term socioeconomic development. The detailed report contained a firm commitment to the scaling up of infrastructure projects to improve the nation's competitiveness and boost exports of goods and services. Funding for these ambitious investment plans and projects will come from a range of sources, including international donors and foreign investors.
The following month, IMF Executive Board Deputy Managing Director and Acting Chair, John Lipsky, outlined how Senegal plans to become an emerging market economy through strong, sound and sustainable growth.
"The Senegalese authorities are to be commended for the satisfactory implementation of their economic program under the Policy Support Instrument (PSI)," he said. "Economic growth recovered in 2010 and is expected to strengthen further in 2011. Significant progress on the policy front has been made and the authorities are committed to pursuing further reforms to address the important challenges that remain.
"Policies under the successor PSI will focus on increasing economic growth and improving resilience to shocks to help Senegal meet its development and poverty reduction objectives. Macroeconomic stability will be maintained through sound fiscal policy. Measures to increase revenues and improve the quality of spending will help create fiscal space for more priority spending, including infrastructure investment."
Lipsky concluded: "Key structural reforms under the program include consolidating gains in public financial management and strengthening public investment planning and debt management.
"To reap the full benefits of additional investment and unlock the economy's growth potential, the program focuses on improving the business climate, supporting better governance and promoting efficient energy and financial sectors. These reforms will help address key bottlenecks to growth and create a business-friendly environment conducive to private sector development."
Banking sector grows
The banking and financial services industry is playing a leading role in the development of the Senegalese economy, with the number of financial products available to investors, commercial enterprises and individuals, expanding at a rapid rate.
"For more than a decade, Senegal has embarked on a policy of new reforms to create a world-class business environment that will attract significant foreign direct investment (FDI) to our country from leading nations such as China," said Abdoulaye Diop, minister of economy and finance. "In the financial sector, these reforms have led to a consolidation of the regulatory framework; restored the solvency of banks, and increased profitability.
"Combined with political and macroeconomic stability, they have created lots of business opportunities, particularly in Dakar's financial sector that is seen as a gateway to the WAMEU.
"Lately, many new banks that are subsidiaries of large foreign groups have arrived. Foreign nationals have taken stakes in some banks to establish a strategic presence in the Senegalese banking landscape, while also consolidating their international position."
Minister Diop said he is upbeat about the financial sector's future and its role in attracting fresh FDI. "I'm very positive about our financial sector in relation to foreign investment, especially given its contribution to the rehabilitation of the economy and the vital role banks play to support FDI in other prominent sectors," he stated.
"In terms of innovation and the modernization of business practices, the financial sector has improved the quality and quantity of banking services available to businesses, investors and individuals in Senegal."