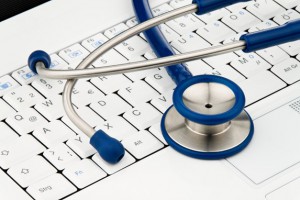 E-Health Startups have gained tremendous popularity in Africa in recent times. The number of e-health start-ups are growing at a rapid rate, with investment in the same estimated to be as much as $19 million, according to new reports.
A number of new e-health businesses are progressing remarkably well, while the industry overall is likewise making strides.
Many of these new businesses are situated in Kenya, Nigeria and South Africa, while numerous others are emerging constantly in Ghana, Uganda, Egypt and Senegal.
E-health businesses are an attractive proposition to many Africans due to their digital interface and ease of access.
These start-ups each focus on a wide range of subjects, the businesses include mobile applications, diagnostic tests etc. They provide a superior quality of medical services and have increased the availability of basic health services to many in Africa.
Africa is soon turning into a center point for e-health startups with telecoms and different new businesses in Kenya, South Africa and Ghana hoping to supplement and encourage they're cause.
In the long term, the report proposes that e-health will "minimize investment towards hospital bed-strength as more patients receive care within, or close to, their homes without hospital admission."
Analysts had anticipated, cell phones to assume an imperative role in connecting new e-health companies to the African population, however just 44 percent of the new wave of 115 startups have been mobile phone based.
These businesses are doing an outstanding job of providing solutions to local and international health issues, which has caused investors to take notice of this growing trend.
The Innovate for Life Fund is an incubator that is focused specifically on supporting and investing in African e-health companies that show potential.
The fund, which is an Amref Health Africa activity that is conducted by the Grassroots Business Fund, The Elsevier Foundation and Venture Capital for Africa, has chosen six new companies to partake in its three-month accelerator programs, as per VC4A.
Prior this month Nigerian e-health startup Mobicure was awarded a grant from organisers of the next World Expo.