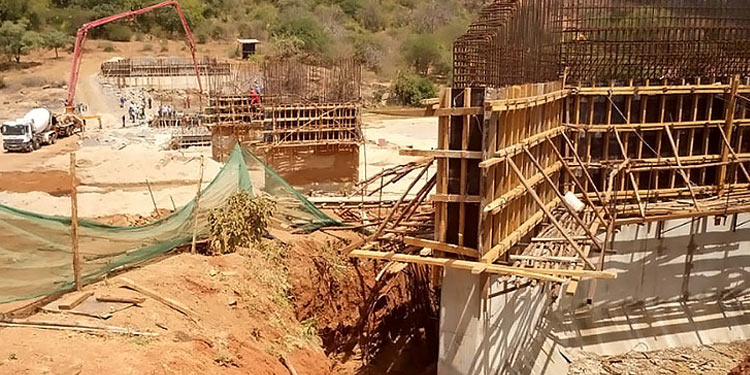 The ongoing construction work of the Thwake Multipurpose dam project at the confluence of river Thwake and river Athi in the eastern region of Kenya is reportedly on track and within the timeline needed for completion.
In four phases, the Thwake Multipurpose dam project is being implemented. The first phase, which is currently being implemented, includes the construction of a multi-purpose 80.5 m high dam with a storage capacity of 688 million cubic meters and the related preliminary works required to allow the other three phases to be undertaken.
The second phase will include the construction of an electricity substation and a hydropower plant that is expected to produce at least 20 megawatts of electricity, while phase three will include the establishment of a water supply system for the treatment and distribution of up to 150,000 cubic meters of water per day to the rural residents of the counties of Kitui and Makueni, as well as parts of Machakos County.
The fourth and final phase of the project will include the construction of irrigation works in Kitui and Makueni counties for up to 40,075 hectares of land.
The Thwake Multipurpose Dam project, financed jointly by the Government of Kenya and the African Development Bank (AfDB), was cited as a crucial enabler for the implementation of the GOK 's Big 4 Agenda and Vision 2030.