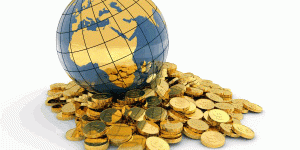 2020 has been difficult for many investors, but new prospects have arrived with a pandemic that has shaken the world economy.
Africa remains a lucrative investment frontier, with emerging opportunities fuelled by an increasing demographic and demand for goods and services, as economic empowerment extends the middle class. With this, there are a variety of industries where investors can rely on strong returns.
The African Development Bank (AfDB) confirms that the continent remains a significant investment destination.
Despite the Covid 19 pandemic, investment prospects still abound in Africa. Global economies are heading towards South Asia and Africa. In a sense, Africa is not far away for Asian investors who might be involved in investment prospects on the continent, said Tetsushi Sonobe, Dean of the Asian Development Bank Institute (ADBI).
Speaking at a webinar for Asian audiences in September, Sonobe noted that Africa's GDP demand is forecasted to restart quickly in 2021, following steady growth ahead of Covid-19.
And with such a positive view, the new RMB Global Markets Report by Rand Merchant Bank reveals that there are sectors that are crucial to unlocking the continent's growth potential. RMB research states that while the lack of infrastructure in Africa is undeniable, it provides ample investment opportunities – especially for the construction sector. Infrastructure ventures throughout the continent include real estate development, pipeline projects, highways, bridges, airports and ports.
As normal, large-scale building schemes will continue to be the trend on the continent. This means that investors will bring their resources into changing Africa's infrastructure and landscape, which remains a core constraint for inclusive development.
All these infrastructure projects aim to boost intra-African trade while also drawing foreign direct investment to the continent.