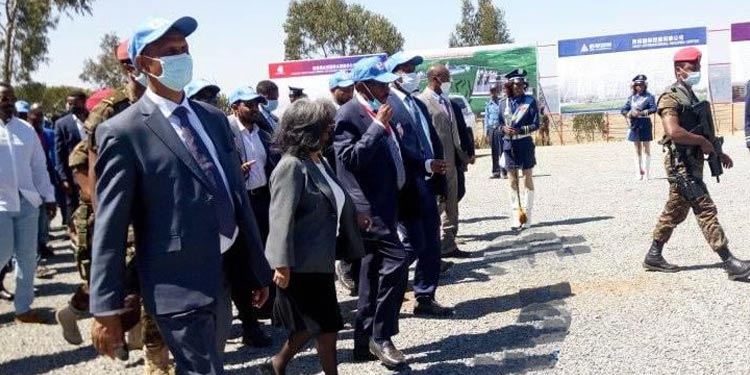 The Ethiopian government, headed by President Sahlework Zewde, laid the foundation stone for the Lemmi Industrial Complex project in the Ensaro district of Lemi town, in the country's central region, on Thursday, March 4, 2021.
The facility will be constructed on a 270-hectare plot of land by a joint venture between East African Holding, an Ethiopian industrial group that has supported a significant role in the country's industrialization, and West China Cement Limited (WCC), a leading cement manufacturer and distributor in North Western China, at a cost of US$ 2.2 billion.
In a year and a half, the first phase of the project should be finalized.
The completion of the entire industrial complex, which will include large factories producing cement, glass, gypsum, and other building materials, will not only assist the country's efforts to replace imported goods but will also help to reduce the increasing demand for construction materials to some extent, according to officials. It will also provide jobs for up to 10,000 people and spur economic growth in the area.
In other news, Ethiopia's Oromia Industrial Parks Development Corporation and Walabu Construction Share Company have agreed to build an agro-industrial park in Nekemte, a market town and separate woreda in the country's western region.
The park will be built on a 250-hectare plot of land in 36 months at a cost of nearly US$ 192 million, fully funded by the Ethiopian government.
The agro-industrial park, once completed, is expected to attract foreign and domestic investors interested in agro-processing products for export to international markets. It will house a variety of plants that process coffee, tea, oilseeds and grains, fruits and vegetables, food grains, meat and poultry products, eggs, honey, and dairy products, among other things.