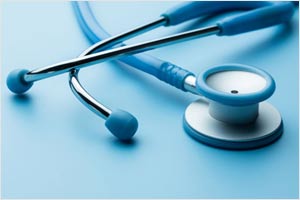 A surgical complex ward of 300 bed capacity to be constructed by the Jaramogi Oginga Odinga Teaching and referral hospital was announced recently. The project will cost 800 million Kenyan Shillings. Earlier the hospital had confirmed that they have 6 fully equipped facilities of surgical wards, with only two being functional due to limited personnel.
The project will be funded by the county government and other external, international institution. It is currently at its designing stage is schedule for completion in the next five years.
Dr Peter Okoth, the hospital's CEO informed that two wards have been dedicated for women and children, there will be a separate ward for men. "Emergencies stream from all over western Kenya, yet in each ward we have only two nurses attending to the patients instead of the recommended six," he stated. He further added that in a week they attend 20 cases in the surgical ward, for which they require enough number of nurses to suffice the process.
Okoth explained that due the over flow of patients in the two wards, the facility is using the theater space, adding that they perform surgeries quickly and give meds to heal the patients in a short time to increase the turnover .
"Usually surgeries have been interrupted by emergencies from maternity, suspending some surgeries that should go on," he said. Okoth further said the suspension of some surgeries has helped avoid maternal deaths and with the new planned surgical complex it will help avoid frequent surgery interruptions.
"We have a serious shortage of nurses, currently we are having two nurses against seven patients in the facility," he said. Due to this patients have to wait for long, he further said "If the six theaters can be operational as we wait for the completion of complex ward then we will save more lives during emergencies and more time,"
To curb this issue, the management has decided to take in at least t 20 nurses to help ease the pressure.
The complex ward will see different surgical operations separated compared to now all surgeries happen in the two words. "We will have neurosurgery at its own section, maternal cases among other surgical procedures separated compared to the current situation," said Okoth.