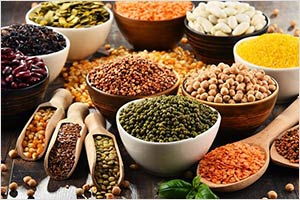 Tanzania Trade Development Authority (TTDA) has said that the country has secured a market for coffee, cashew nuts, ginger, tea, peas, and legumes in China where there is high demand for the commodities.
A media report said that the development was announced by TTDA Director General, Mr Edwin Rutageruka after the Asian country was impressed by the commodities during ChinaASEAN expo 2018 held in China.
"China's population is about 1.3 billion, with such a number it is one among the major markets in the world.It is a huge market and cannot be compared to any other market," said Rutageruka.
The director said that Tantrade was able to get an investor, Focian wang ji Company who wanted to invest in industry that processes cassava. The company has four factories in Vietnam, processes cassava and creates various cassava products such as starch for their cloth industries and ethanol.
"This investor will visit Tanzania November this year to see for himself various prospects in the farming industry and incentives that are found in the country.
"Tanzania has been selling food crops in their raw form, but these investors are interested in already processed commodities like cashew nuts, coffee beans, dried and sliced ginger, processed cassava, honey and many more."
Tanzania's peas which have had a market in India will be sold to China.
During the first phase of the purchases, Chinese investors will buy two thousand tonnes of peas, and three thousand tonnes of processed cashew nuts.
Other commodities that will be sold to China include mbaazi, ginger and honey that is to be packed in 200-litre containers.