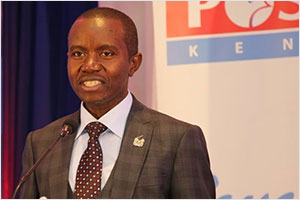 Kenya has set aside funds in order to develop the domestic mobile phone industry, those firms that seek to participate in the manufacturing and assembling of phones, in order to drive down their costs.
It has set aside the funds of almost $10 million in order to help these local start-ups so that they grow in the field of mobile industry where in they can utilise their skills in that sector.
Joe Mucheru, the ICT minister, says "Why can't we leverage on the skills available locally to manufacture these handsets that are suitable for our markets?"
As per the survey, it was found that there are 45.5 million mobile phone subscribers in kenya.
Besides, the country imports of 50 million telephone handsets every two years, this makes challenging to the local firms to start making them locally.
In kenya's economy, ICT is one of the fastest growing sectors due to demand for services like high speed internet access and mobile financial services like M-Pesa, operated by Safaricom.
Through this funds, it will help the local start ups in the mobile telephone software and hardware segments to grow efficiently since African nations like Kenya, who do not have a solid industrial base, have been trying to replace imports with local products in order to save their hard currency and remove pressure on their foreign exchange rates.
This will be the great opportunity for the kenyas domestic mobile industry to grow and control their cost factor.