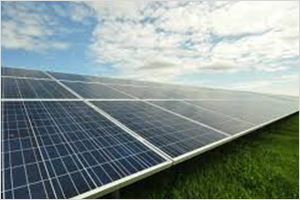 The African Development Bank has approved loan of R3 billion to the South Africa's 100MW Redstone concentrated solar power project, which is expected to boost energy mix and hasten transition to renewable energy on a higher level.
The solar power project is expected to generate 466 GWh/year which is located at the Humansrus Solar Park, Northern Cape Province. It will involve the construction of a new 132 kV switching station, and a 34 km long single circuit 132 kV transmission line.
To avoid and mitigate CO₂ emissions from fossil fuels, this project will offset diesel-fueled Open Cycle Gas Turbine's (OCGT's) to operate at peak demand.
Speaking about the project, President of the African Development Bank Akinwumi Adesina said: "There is no other country that has made bold efforts at promoting solar power apart from South Africa and Morocco. Of the countries currently using coal, South Africa is one of the few with an aggressive strategy towards developing a solar-based power."
Commenting on the same he added: "At the heart of this transition to a low-carbon energy sector is a complete transformation of the future energy mix."
Once Implemented, 3,500 jobs are expected to create over the project life cycle.
The project will also help in monetizing South Africa's social development requirements on citizens employed, Black Economic Empowerment, procurement from small and medium-scale enterprises, local content, and shareholding by local communities.
"The development of this concentrated solar power project will provide green baseload energy and contribute to a further diversification of South Africa's energy mix, which is fundamental to South Africa's strategic vision of transitioning to green growth", said Amadou Hott, the Bank's Vice-President for power, energy, climate, and green growth.
The project involves a 12-hour molten salt thermal energy storage system, which will boost the project to meet high electricity demand in the absence of sun, and allow the ability to adapt generation to electricity demand.