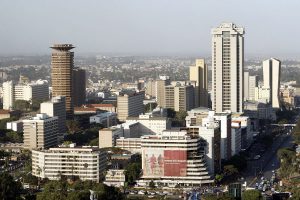 World's leading banks and consultancies predict the Kenyan economy expanding by 5.8 percent this year, unchanged from 2018's estimated growth, sustained largely by increased private sector investments and consumption.
Heavy rainfall of 2018 and the March 9 truce between President Uhuru Kenyatta and opposition chief Raila Odinga, likely lifted growth from a five-year low.
Researchers forecast and analysis produced a global forecast data on sub-Saharan Africa, which stated that the economy has likely sustained a solid pace of growth from final quarter of 2018 onward.
The way forward for Kenya's macroeconomic environment is positive, supported by expectations for strong economic rise at between 5.7%-5.9%, a rather stable currency, inflation rates within the government's target, and stable interest rates in 2019.
Private sector activities have exponentially grown in October and November, despite some low momentum in first half, while the arrival of the short rainy season augment agricultural and hydro-powered electricity output.
Growth momentum is likely to be sustained in 2019, as healthy remittance inflows and a tighter labor market drive solid private consumption, while upbeat business confidence fuels a strong expansion in fixed investment.