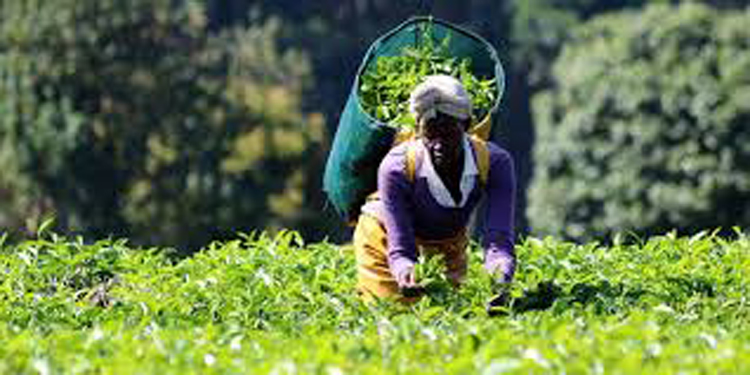 A growth of 21 per cent was recorded in the tea export volumes from East Africa to the rest of the world, so tells the latest April auction report. Auction held in mid April at Mombasa show that the regional exported a total of 9.6 million kilograms bags, up from 7.5 million kilograms bags shipped around the same time the previous year.
Six Eastern African member states actively participated in the auction out of the nine listed countries namely Kenya, Uganda, Rwanda, Tanzania, Burundi and Ethiopia. The others that were on the list but did not trade include DR Congo, Malawi and Mozambique.
Reason for this is that Uganda's tea production has continued to show positive growth which has largely been attributed to good agronomic practices and increased acreage. Increased acreage is yielding to good production for this performance.
In the year ending 2018, tea exports recorded a 15 per cent increase – the highest performance that industrial players attribute to good production.
There was a rise in the exports of tea bags to 71 million bags of tea from 60 million kilograms bags average exported the previous consecutive years, according to Bank of Uganda records. The auction report by the East African Tea Export Auctions showed that Kenya exported over 7.2 million kilograms bags more than the 5.7 million it exported the same time last year. This indicated a 19.7 per cent increase in exports.
Uganda – the region's second largest exporter – recorded the highest export margin of 43 per cent increase when it sold a total of 1.4 million kilograms bags up from 816,621 kilograms bags exported around the same time last year.
Rwanda exported 527,781 kilograms bags, up from 467,260 kilograms bags exported the same time last year. This indicated an 11.4 per cent growth.
Tanzania during this auction recorded a slight drop of 6 per cent when it exported a total of 273,725 kilograms bags, down from 292,221 kilograms bags it exported the previous year.
The only country outside East Africa experienced a sharp decline, when it exported 1,978 bags in this period down from 26,413 bags sold the same time last year is Ethiopia.