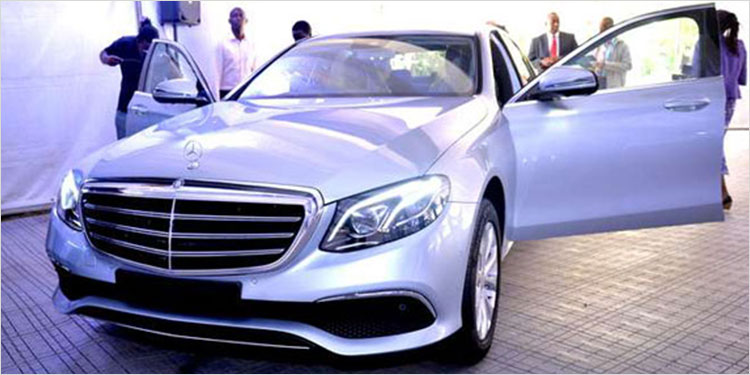 Ian Middleton, the Managing Director of DT Dobie and Maliha Sheikh, the General Manager for Mercedes have disclosed the new four-door Mercedes C-Class luxury saloon for the Kenya market by describing the pace-setting specifications of the car.
Peaking about the origin Ian Middleton said, "This is the biggest selling and most popular Mercedes Benz model. The predecessor of the C-Class was the Mercedes Benz 190 which was launched in 1982 and caused a sensation. "This brought the handling and safety of the grand S-Class to a smaller scale. By the time the first C-Class cars were introduced in 1993; 1.9 million Mercedes Benz 190 cars were on the roads of the world."
"The C-Class which you observe here is another great step forward. The appearance has been changed and features modified bumpers, radiator grille and state of the art headlamps and tail lights. The electronic architecture is completely new and gives the customer a user experience with assistance systems which take the car to the same level as the Mercedes Benz flagship S-Class."
Owners will also have an optional fully digital instrument display and multimedia systems with tailor-made information and music. It is available as an option which includes a 24-centimetre high-resolution cluster with cutting edge screen design.
Buyers can also choose an energizing convenience adjustment which systematically uses the functions of climate control, seats with heater, ventilation and massage capability and lighting and musical moods.
As with the S-Class, there is the availability of the multi-contour seat package which gives individual adjustment by an electrically driven pneumatic pump for the side bolsters and massage in the lumber area.
The class-leading equipment and technology of the C-Class are the outcome of the work of the Mercedes designers and the use of motor racing as a means of developing and testing new technology.