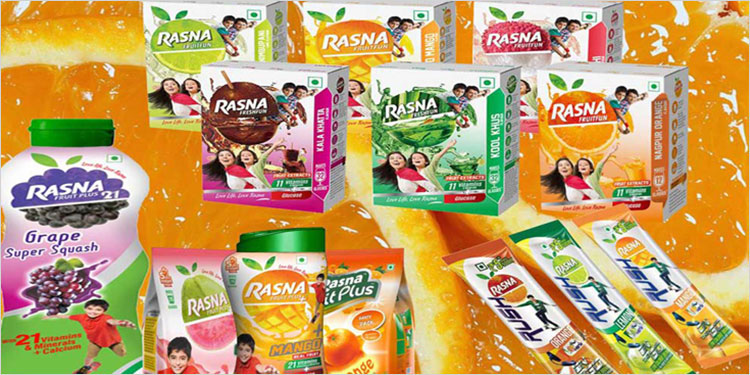 Rasna India, marketing giant in the fruit drinks and concentrated powder category, is now a part of the most prestigious exhibition in Africa which is 22nd FOODAGRO KENYA. The brand is all set to expand its already established overseas domain in East Africa through FOODAGRO in August. In Africa, which accounts for a fourth of Rasna's exports, they are all guns blazing to introduce its ethnic variety of products and new flavours to cater to the local market in that region.
In the backdrop of the majority of African consumers showing affinity towards dark coloured beverages such as colas and grape based drinks, the company is all set to capitalize the market coupled with expanding its reach by extending far down in its prowess of providing healthy drinks to all stratum of society through the leading International Exhibition in the East Africa, 22nd FOODAGRO KENYA in August this year.
The event has been the best platform for brands all across the globe for making their way into Kenya from past 22 years. Kenya is one of the major access points in Africa & makes way for the huge volume of imports in the country for its own consumption for over 40 million consumers. Last year, Kenya imported goods valued at $200 million & re-exported goods worth $520 million. Building on the success of previous events, the FOODAGRO AFRICA 2019 just gets bigger and better.
Kenya's premier Food & Agriculture exhibition returns to Nairobi from 01 – 03 August, 2019. With exhibitors from 26 countries in 2018, the event has been full house every year since 2014. FOODAGRO AFRICA 2019 will invite products from categories like Food & Beverage, Food Ingredients, Catering & Hotel Supplies, Processing & Packaging, Hotel Furniture, Refrigeration, Kitchen Products & Appliances, Display & Storage, Animal Food & Health, Agriculture / Horticulture, Poultry & Livestock etc.
FOODAGRO AFRICA has been recognized at various international levels and has developed into the most promising and sought after event for entering or penetrating into Africa. Exhibitors not just get to reach their target group through their wide range of visitor profiles but also get to interact and meet the important higher officials from all across Africa and the world for better trade understanding. Apart from Kenya, the exhibition also has a strong presence in Ethiopia and Tanzania markets.