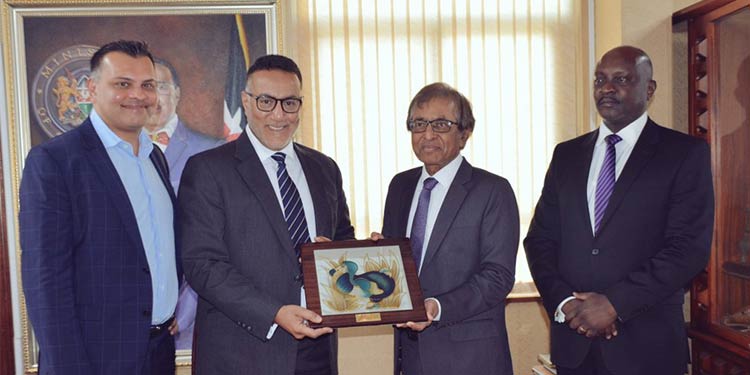 Kenya and Mauritius respective tourism ministries held discussions in a joint meeting which brought together Kenya's Tourism and Wildlife Cabinet Secretary Najib Balala and his Mauritian counterpart Anil Gayan.
The two countries held discussions in order to promote tourism in their respective hubs in the Chinese market and to better employ their national airlines in tourism marketing.
They discussed collaboration in the development of a cruise circuit between them.
Kenya considers tourism among its main economic sectors having earmarked it as part of the driver for economic transformation under the umbrella of the Vision 2030 goal.
In Kenya, the Masai Mara National Reserve, Tsavo East and Tsavo West National Parks are the top safari destinations, while Nyali Beach, Bamburi Beach, Diani Beach and Tiwi Beach provide an excellent opportunity to enjoy Kenya's perfect sandy beaches.
Safari and Beach holidays are considered as a major source of tourism for the pair and across East and Southern Africa countries.
Kenya began direct flights to the island nation through Kenya Airways in June 2018 with a aim to provide traction to its direct flights to the United States, launched later in October.
With the popularity of Mauritius as a tourist destination in the US, Kenya Airways aim to boost its cabin factor on its New York flight by making it easy to have access to the island nation through the first direct flights to the US from East Africa.
Kenya considers Mauritius as a strategic partner in improving and increasing its domestic tourism market where air services becomes important to the venture.