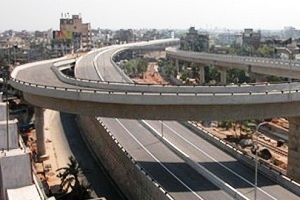 The Government of Tanzania is going to receive a loan of USD 180 million from the African Development Bank (AfDB) for the development of Dodoma city outer ring road. The Permanent Secretary of Ministry of Finance and Planning Mr Doto James told that the loan will go towards the construction of 110.2 km roads of bitumen standard and for the development of social infrastructure.
James further said that the AfDB will make available USD 138 million from their side and USD 42 million from African Growing Together Fund, a Chinese Government fund administered under AfDB.
According to the agreement with the AfDB, the Government will contribute around USD 35 million equivalents to 16% of the total funds towards the project. The ring road would be the link to the most prominent roads across the country such as 10,228 km "Cape-to-Cairo Road" known as "Great North Road" which has been passing through eight countries namely Tanzania, Kenya, Ethiopia, South Africa, Zambia, Zimbabwe, Egypt, and Sudan.
The proposed ring road of Dodoma city will help connect Tanzania to neighbouring countries such as D-R Congo, Burundi, Rwanda, and Uganda. The road doesn't only help in transportation, but it'll also help to strengthen health care centre, community water supplies, and the road safety measures in the Dodoma city.
Raising appreciation to the AfDB, the Permanent Secretary said that completing the project, the efficiency of the transportation in and out of Tanzania will vastly improve and expressed his support to make Tanzania hub of Trade and Logistics for the Eastern and Southern Africa.