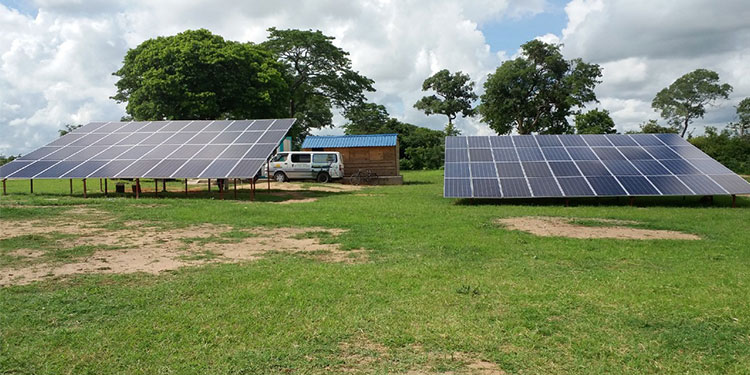 Bboxx, a startup delivering pay-as-you-go solar PV plans to hundreds of thousands of African homes, has landed a $50 million investment led from Japanese industrial giant Mitsubishi, marking another major funding milestone in the off-grid solar market.
An Imperial College London spinout launched in 2010, Bboxx has installed about 200,000 home solar systems across Africa, many of them coffee and vanilla bean farmers living off-grid. It networks its solar systems and inverters via its Pulse monitoring technology, which allows it to charge customers on an installment plan, pay-as-you-go basis, using "mobile money" platforms common in the cellphone-connected markets it serves.
Other investors include Engie, the French energy giant that's made other off-grid solar investments, including its 2017 acquisition of East African home solar installer Fenix International; Luxembourg-based investment fund Bamboo Capital Partners; Dutch investment fund DOEN Participaties; and Canadian growth equity fund MacKinnon, Bennett & Company.
Overall, the solar home system market has raised more than $1.1 billion through 2018. Some of the biggest investments include Zola Electric (formerly Off Grid Electric) with $261 million, M-Kopa Solar with $194 million, D.Light with $188.5 million, Lumos with $108 million, Greenlight Planet with $82 million, and Mobisol with $79 million
It does offer liquefied petroleum gas stoves and canisters filled with biogas under a similar pay-as-you-go program, to allow them to replace more expensive and polluting cooking and heating fuels.
Bboxx hasn't made batteries a central part of its offering, although it does offer a small 650-watt-hour system linked with a 300-watt solar array.