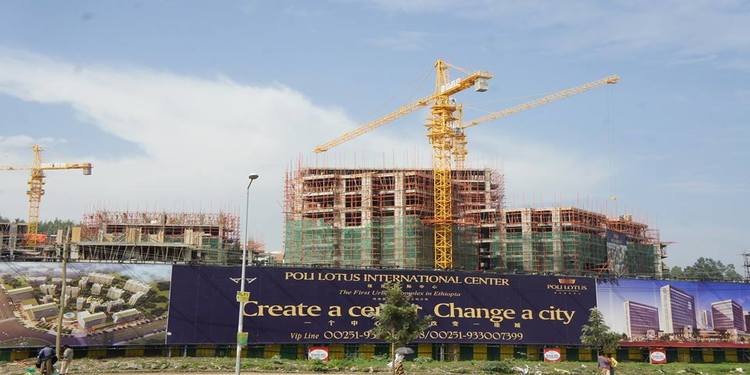 A new economic reform blueprint has been unveiled by The Ethiopian government, called Homegrown Economic Reform. The Government has targeted a major goal in order to open up the development potentials of Ethiopia. The blueprint has been in the making for several months and is being spearheaded some of Ethiopia's to leaders. The initiative aims to redefine Ethiopia as an African icon of prosperity by 2030, according to Ethiopia's Prime Minister Abiy Ahmed. The Prime Minister unveiled the new economic reform agenda at the UN Conference Centre in Addis Ababa.
The Homegrown Economic Reform outlines macroeconomic, structural and industrial reforms that aim to positively impact job creation, poverty reduction, and inclusive growth. While the government recently has taken a number of measures to shift the economic landscape of Ethiopia, the new reforms also include revisions in investment laws and business climate which would eventually contribute to removing regulatory obstacles that are hampering the investment into the East African country. Mr. Ahmed also stressed on the fact that the private sector was a crucial component that will propel the next chapter of Ethiopia, driving up growth and development. He further said that the Ethiopian government has now opened up key economic activities to private investments. While briefing the development partners and members of the international community who are based in Addis Ababa on the major aspirations and targets of Ethiopia, the Prime Minister stressed that this series of measures will surely be reflected in Ethiopia's ease of doing business ranking.
The Homegrown Economic Reform initiative grants a special emphasis to sectors such as agriculture, manufacturing, mining, tourism, and information, communication, and technology.
Executive Secretary of the United Nations Economic Commission for Africa (ECA), Vera Songwe, noted that Ethiopia's aspiration to expand its GDP per capita from 865 to 2219 is very ambitious and said that the target is achievable for the 100 million market. As Ethiopia's new economic reform has been specially created to boost the private sector's contribution to the overall economy, prominent leaders emphasized that credibility is what the private sector will be looking for in the reform package.
A major recommendation paving the way for Independent Power Producers in the East African country's reformed energy sector is also in the works that will be seen as a quick-win and can demonstrate the country's credibility to the international business community.