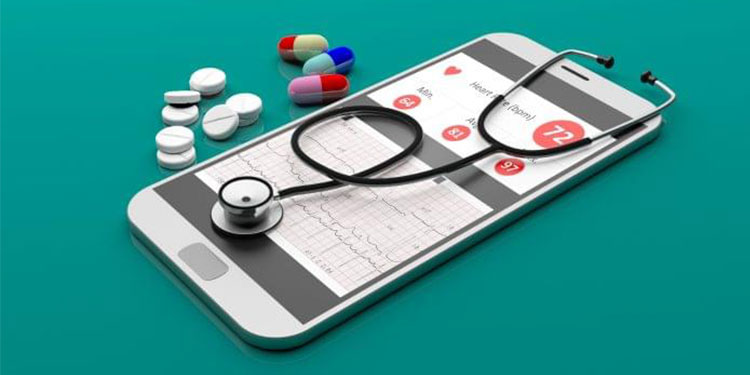 UAP Old Mutual Uganda entered Uganda in 2005 after acquiring a majority stake in United Assurance Company, renaming it UAP Insurance Uganda. UAP is part of UAP Holdings Limited which has a strong regional presence with offices in Kenya, Rwanda, DRC, Uganda and South Sudan. They are a composite insurance company offering a full suite of policy covers including general, life and medical insurance. UAP takes pride in offering not only the highest possible customer service standards but also, in raising the bar for competitors.
Rocket Health is a direct-to-consumer service of The Medical Concierge Group (TMCG), an African digital health and telemedicine company that connects patients to healthcare
Providers and services via information and communication technologies. With telemedicine experience spanning over 7 years, Rocket Health allows patients to have their medical tests done at the time and place of their convenience, order for pharmacy deliveries and visit the clinic at a convenient time.
Telemedicine offers convenient and quick access to doctors. Telemedicine Medical Concierge Group (TMCG) Managing Director Dr Davis Musinguzi and UAP Life Insurance Managing Director Stephen Chikovore signed an MoU in order to widen its health services.
The partnership with Rocket Health is aimed at enhancing the quality of healthcare received by their members. Members of UAP-OM can now have personal access to a medical doctor, 24/7, by calling 0800 220 740 toll-free from anywhere in Uganda", said Dr Musinguzi.
Stephen Chikovore said; to obtain the service, the patient will undergo a verification process using their fingerprint and medical insurance card when in contact with the Rocket Health team.
He further added, "a special arrangement has been added for patients with chronic conditions such as Type 2 Diabetes and Hypertension to get their medicine delivered to their location by Rocket Health pharmacists, regular check-ups with specialists and receive a wealth of healthcare content to help them manage their health better."
Dr Musinguzi added, "in the event that the Doctor recommends laboratory tests, members will enjoy the freedom of having a laboratory technician from Rocket Health move to their preferred location within Kampala to collect a sample for testing. "The results are then communicated and explained by the Doctor over the phone and sent to the member. If the doctor writes a prescription, a pharmacist from Rocket Health will deliver the medicine to one's preferred location."
Chikovore said; in addition to this, members can visit the Rocket Health Clinic on the Ground Floor of Rumee Building along Lumumba Avenue should they need a physical consultation. "Members can call 0800 220740 toll-free to schedule an appointment at the clinic to check-in for a medical review at their convenient time and check-out within the shortest time possible."