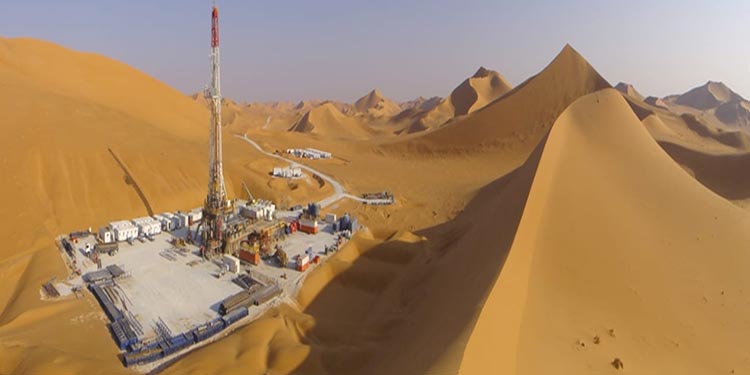 Indonesian energy giant Pertamina has concluded its drilling of 12 new oil wells in the middle of the Sahara desert in Algeria, which marked the state-owned company's first development project outside of Indonesia.
Pertamina's subsidiary, Pertamina International Exploration Production (PIEP), started the latest development of the Menzel Lejmat North (MLN) field in Block 405a, with the wrap-up of the drilling of its 12th well on March 17, according to a PIEP statement published.
PIEP earmarked US$14 million to drill each well but managed to cut costs and spend between $8.5 million and $10 million per well. The company did not explain on how it slashed spending, which resulted in an estimated budget saving of $100 million.
The firm also cut short the duration of the drilling, from the targeted 55 days per well to 35 to 45 days per well. "[This] proves PIEP has the capacity and skills to operate overseas," PIEP president director John Anis said in the statement, adding that field production would peak in 2021.
Algeria is among PIEP's many overseas assets, including in Nigeria, Tanzania and Malaysia, which is expected to boost Pertamina's upstream business, the biggest contributor to the company's profits.
Pertamina's oil and gas production grew 1.4 percent year-on-year to 919 million barrels of oil equivalent per day (mboepd) in the first quarter, largely contributed by the company's foreign operation, particularly in Algeria.
Pertamina took over the MLN field from United States-based ConocoPhillips between 2012 and 2013 as the latter company underwent an asset disposition program. Block output reached 11,000 barrels of oil equivalent in 2012.
The Indonesian company holds a 65% interest in the field while Spain's Repsol holds the remaining 35 percent, despite Pertamina's efforts to acquire the Madrid-based company's share.