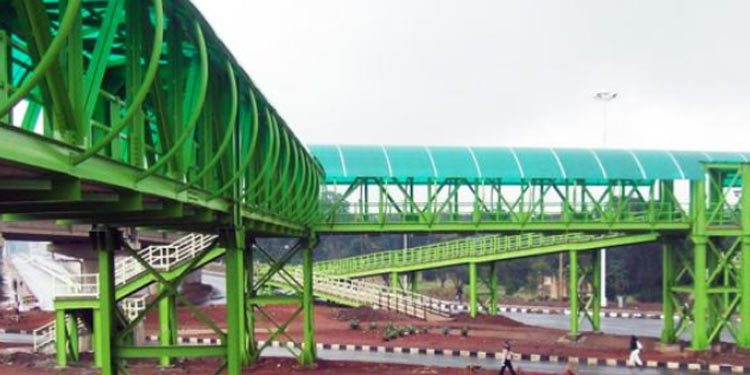 The National Government of the Republic of Kenya is expected to construct three new footbridges on Ngong Road in Nairobi through the state-owned Kenya National Highways Authority (KeNHA), a company entrusted with the mandate to operate, develop, rehabilitate and maintain national roads.
Last month, the agency issued a tender notice valid until midway through this month inviting proposals for the construction of new bridges along Phase I and II of Ngong Road, especially at the entrance to Kenyatta National Hospital (KNH), St. Mark Coptic Orthodox Church, and Kenya Science Teachers College near the Junction Mall. The design of the footbridges in question would be a significant boost to Kura's citywide initiative aimed at enhancing accessibility and protection for the pedestrians. In particular, they will enable patients, students, and other road users to reach their destinations safely and help reduce the traffic jams caused by vehicles that are forced to slow down for the passage of pedestrians, especially around the allocated regions.
The project's construction, which involves constructing a concrete bridge, a staircase, and a 28-meter superstructure with a concrete flat foundation, is scheduled to be completed within 18 months.
Currently, the entire Ngong road is undergoing extension and general reconstruction. A Japanese firm known as World Kaihatsu Kogyo Company Ltd. performed the building works at its 1st and 2nd phases. The first phase is a segment of 2.5 kilometres between the Kenya National Library and Prestige Plaza while the second phase is a stretch of 4 kilometres between Prestige Plaza and Dagoreti Corner. The two step construction works were completed in December 2017 and April 2019 respectively.
The third and final phase, a segment of 9.8 kilometres from Dagoretti Corner to Karen shopping center, is being carried out by China Qinjian International Company. The project is currently nearing completion and includes five footbridges on both sides, with walkways and bike tracks.