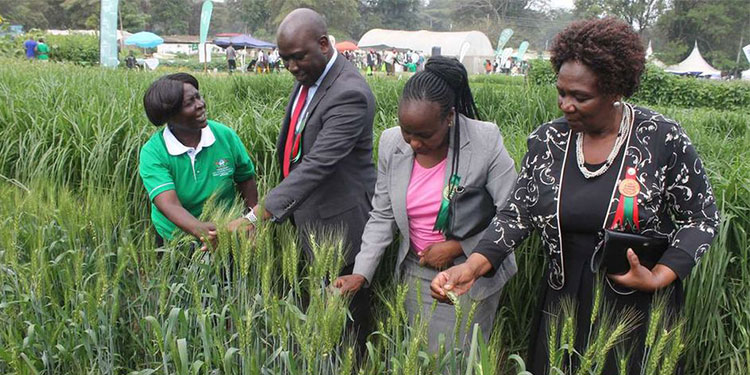 Kenya Market Access Upgrade (markup) is a four-year project designed to enhance food safety in various agriculture value chains, and resolve supply and market access restrictions. Markup also aims to help small farmers to raise incomes and increase the involvement of young people in agriculture.
The project is being carried out by the United Nations Industrial Development Organisation (Unido). Markup aims at 1,500 farmers and many others indirectly. Nakuru, Taita, Busia, Siaya ,Kwale, Bungoma, Homa Bay, Trans Nzoia, Machakos, Uasin Gishu, Taveta, Makueni, and Kajiado. are the beneficiary countries.
Nakuru is one of 12 counties benefiting from a European Union funded farming project of Sh425.5 million.
The crops for the project include mango, green beans, chillies, passion fruits, snow peas, groundnuts, macadamia, spices and herbs
Agriculture, Livestock and Fisheries Executive Immaculate Maina said the project will link farmers with markets, improve food security, and train selected farmers on good agricultural practices and train up to 500 extension officers across the country.
"In Nakuru County, the emphasis is on snow peas under the sub-sector of vegetables and export-orientated herbs, containing basil, cilantro, dill, sage and mint, and under the subsector of herbs and spices, among others," Dr. Maina said.
Services rendered by national institutions like the Horticultural Crops Directorate, the Kenya Bureau of Standards and the Kenya Plant Health Inspectorate Service, and the Kenya Standards Bureau will be strengthened.
The project would support stakeholders across targeted value chains like farmers, traders and government institutions, said EU Agriculture Chief Myra Bernardi.
In order to ensure that young people people are included, there will be training for the young people to understand the proper standards for the targeted value chains.
National Coordinator Andrew Edewa claimed that technology would make the project attractive for the youth.
Dr Edewa said that, counties will collaborate in the training extension officers as the personnel who will be working closely with the farmers.