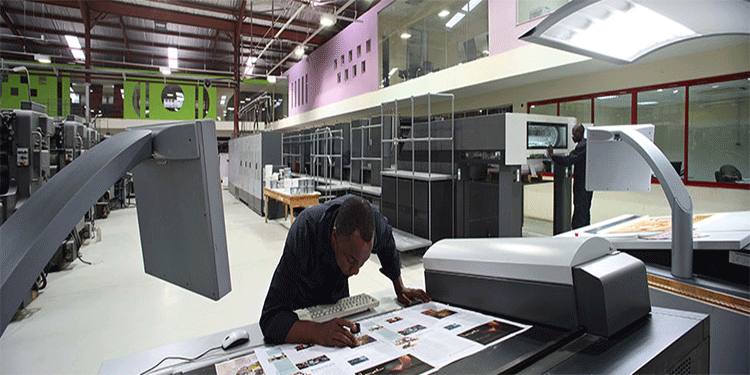 A number of leading Kenyan printing companies signed a formal agreement in 2007 that would see them set up a printing mall.
Companies will jointly own the mall and purchase equipment, store it in the business, and share its use.
In the diminishing printing industry, where many businesses could not afford to buy costly machines on their own, this concept was born of a constant crisis, and even for those who did, the kits purchased were underused, leading to lost productivity.
However, pooling their resources allowed them to share the cost of purchasing costly and modern printing machinery and assorted equipment, as well as optimizing production capacity.
The deal was a success, and so the seeds were sown for top players in the industry, some of whom participated in the deal, joining hands to boost their market place and survival.
In the following years, as the print industry came under attack from different quarters, these companies merged into a lean, effective, scalable and powerful enough body that would withstand the chaos now swamping the industry.
Chrome Partners chief officer for Strategy and Integration Mr. Amardeep Vidyarthi, said in an interview "In fact, the earliest stage of this exchange (merger talks) was in 2007, when some of the original companies in the merger agreed that they would instead buy them together and jointly own them instead of purchasing printing machines separately and running at half their capacity. This led to the creation of a "printing mall" where the resources were shared and it became quite popular."
After being granted approval for their merger by the Competition Authority of Kenya, the six businesses, Colourprint, Kul Graphics, Digital Center, Orchid Printers and Stationers, Printfast and The Rodwell Press, 12 years after the success of the joint sharing of capital, officially began operations as Chrome Partners.
The company operates from an extensive state-of-the-art multi-million shilling factory in the Industrial District, Nairobi, which was established when the companies merged.
Meanwhile, having only been founded in 2012, Digital Hub, the youngest partner in the company, brought its strength in digital printing to the venture, a field most of the other partners did not do, while Kul Graphics brought its experience and strength in packaging content design and printing.