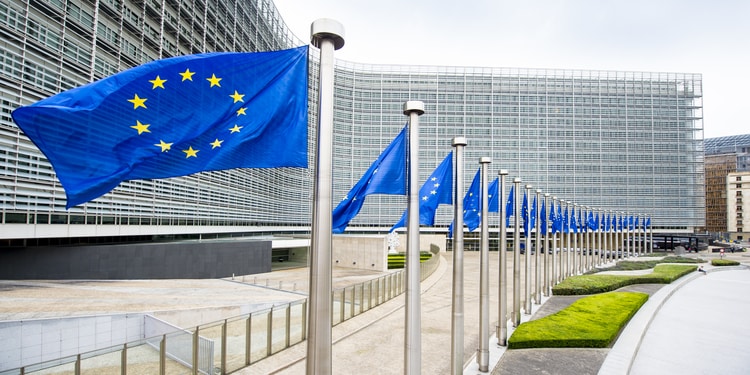 Ursula von der Leyen, President of the European Commission, declared today a humanitarian aid package worth $121 million (€100 million) to support the rollout of vaccine programs in Africa, coordinated by the Africa Centres for Disease Control and Prevention (Africa CDC).
"We have all been adamant that the pandemic will not stop until everyone is safe internationally. The EU is prepared, at the invitation of the African Union, to help vaccine campaigns in our African partners with experts and medical supplies," said EU President Ursula von der Leyen.
This money will be used to help vaccine programs in countries with urgent humanitarian needs and poor health services, awaiting approval by the budgetary authority. The funds will be used to ensure cold chains, roll-out registry systems, medical and support personnel recruitment, and transportation, among other items. This number is in comparison to the €2.2 billion presented to COVAX by Team Europe.
"We are also investigating possible funding to improve local vaccine development capability under licensing agreements in Africa. This would be the best way to boost demand anywhere to the good of those most in need of it," President Ursula von der Leyen added.
Janez Lenarčič, Commissioner for Crisis Management, said "International unity with vaccination is a necessity if we want to successfully counter the pandemic of COVID-19. He added that Team Europe is looking for how to use our humanitarian relief and civil security tools to help introduce vaccine programs in Africa.
"Ensuring equal access to vaccinations for disadvantaged individuals, especially those in hard-to-reach regions, is a moral obligation. We will draw on our useful expertise in providing humanitarian assistance in a demanding environment, for example by Humanitarian Air Bridge flights," he said.
Commissioner for International Partnerships, Jutta Urpilainen, said "From the outset of the pandemic, Team Europe has been on our African partners' side, and we will continue to be. More than €8 billion has now been collected to fight the COVID-19 pandemic in Africa."
According to Urpilainen, the EU is bolstering health services and preparedness skills, which is crucial for maintaining successful vaccine programs. They're still looking at ways to maximize investments in local development capacities through the latest NDICI and the External Action Pledge.
The EU also has a host of tools at its disposal, such as the EU Humanitarian Air Bridge, the EU Civil Defense Framework and the EU Humanitarian Budget. These methods have been widely used in the sense of COVID-19 to provide critical content and logistical support to collaborators in Africa.
The Commission is also looking at ways to help African countries develop local or regional production capacity for health goods, especially vaccines and protective equipment, in the medium term. This funding will be given under the current Neighborhood, Development and International Cooperation Instrument (NDICI) and the European Fund for Sustainable Development plus (EFSD+).
At the start of the COVID-19 crisis, the EU has expanded its humanitarian activities in Africa. The EU Humanitarian Air Bridge, which is an interconnected collection of facilities that facilitates the distribution of humanitarian relief to countries impacted by the coronavirus pandemic, is an important part of these efforts.
The air bridge delivers emergency supplies, relief cargo, and workers, delivering humanitarian aid to the world's most needy citizens in regions where mobility and communications are disrupted by the pandemic. The EU pays the whole expense of the air bridge journeys. About 1,150 tons of medical supplies, as well as nearly 1,700 medical and humanitarian workers and other passengers, have been transported on nearly 70 flights so far.