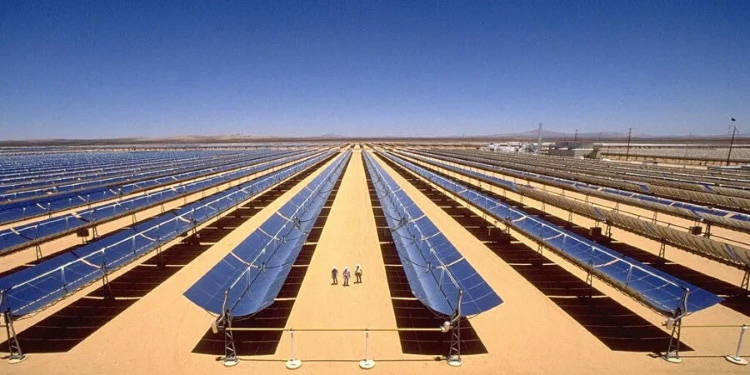 The Bui Power Authority is commissioning a new solar photovoltaic power plant in the north-east of Ghana. The plant, which has a capacity of 22.25 MWp, is recently connected to the grid of the state-owned Ghana Grid Company the company that ensures the transmission of electricity in Ghana.
This makes it 1 of the largest solar power plants for the national grid in Ghana. "Until now, the only renewable energy on the national grid has been of hydro. This is the 1st time we are harnessing the power of the sun and feeding it into the grid to be used everywhere," explains the Managing Director of Bui Power Authority, Mr Fred Oware.
The government agency is connecting its 2nd solar power plant to Ghana's national grid. The 1st, with a capacity of 5 MWp, was built in the Bui Dam basin. The 2 grid-connected plants are part of a project to hybridize the 400 MW Bui hydroelectric plant. The target is to stabilise Ghana's national power grid, which suffers from the dry season, especially the reduced flow of the Black Volta River.
The Bui Power Authority wants to earn 250 MWp of solar power generation capacity. The government agency is also preparing for the commissioning of a new 50 MWp solar power plant, as it says it will complete construction of the new facility during March 2021. Once again, Bui Power Authority is waiting for the green light from Ghana Grid Company, which will necessarily use the recently injected 22.25 MWp to test the capacity of the grid to absorb the power of a new 50 MWp solar plant.