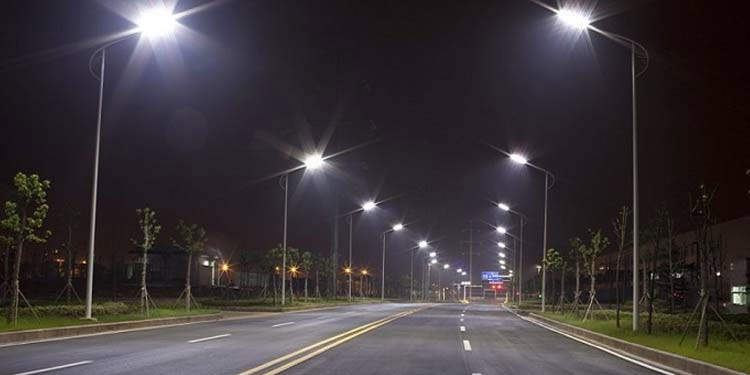 County of Grand Kru — Deputy Speaker Cllr. J. Fonati Koffa commits himself to infrastructural growth and growing access to basic social services in District #2, Grand Kru County, as part of a consistent effort to improve the living conditions of people of Grand Kru.
45 solar street lights were installed in Niplai and Allawala Cities in Niplakpo and Dweken in Jloh and Forkpoh Statutory Districts. Citizens of those towns expressed their gratitude to the Deputy Speaker for bringing street lighting to their towns for the first time in 37 years.
Buah Geeken, Chenwriken, Worpluken, and Tarken were previously lighted on Wednesday, April 21, 2021, prior to the lighting of Niplakpo and DwekenNiplai City Major Oliver Trueh, speaking on behalf of the people of Niplai, described the "light" as "God's sent," praised Cllr Koffa, and urged him to interfere in his people's retirement by ensuring that they obtain their just benefits or be reinstated.
Students in Niplakpo, including 17-year-old Jeremiah Williams, said the light will aid them in their studies, especially during this third time, which is jam-packed with academic assignments.
Students Miatta Wreh and James Chea, both of the Dweken United Methodist School, praised the Deputy Speaker's gesture and claimed that lights were planted for the student population because they were most in need, while students Anthony Wesseh and Nancy Freeman, both of the SS Chie Public School, nodded in agreement with their peers.
In order to continue the process of lighting up the streets, the Deputy Speaker has pledged to provide five solar street lights to Buah SS Gessanken, ten solar street lights to Sasstown Norkia, and twenty solar street lights to Betu and Nifu. He also promised to either rehabilitate or erect new handpumps in 21 of the 25 communities he toured up in an attempt to improve access to safe drinking water.