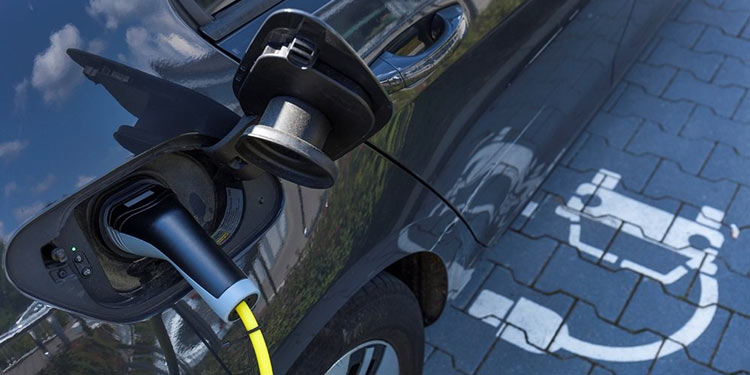 Hybrids, battery electric cars (EVs), and fuel-cell vehicles are all examples of new-energy cars. Minister of Trade, Industry and Competition Ebrahim Patel said in his budget vote on Tuesday that his department was seeking public comment on the document, with the aim to finalise the strategy within 90 days.
In a media briefing that followed his budget speech, he noted that it was important that South Africa didn't "simply become a market for EVs produced elsewhere in the world, relegating our car-making to internal combustion engines (ICEs).
"Then, as the world swings more and more to electric vehicles, we're left with stranded assets in the form of big assembly plant capacity that hasn't been updated to accommodate EVs.
"It is quite important to us to get the production side ready."
Patel went on to say that "in order to sustain the local industry's capacity to export to key markets like the European Union (EU) and the United Kingdom (UK), both of which have set new targets and timelines to reduce the number of fossil-fuel reliant vehicles on their roads, it is also vital to "step up efforts to construct full EVs in South Africa."
The global forecast is for NEV passenger car sales to exceed those of ICE passenger cars by 2038.
However, the prediction that 40 percent of new car sales in Europe will be electric vehicles by 2030, and 80 percent by 2040, is significant for the South African automotive industry.
Three out of four South African manufactured vehicles are currently exported to the EU.
In order to jumpstart the manufacturing of electric vehicles, the Draft Green Paper looks at methods to enhance the support granted to car and component companies under the government's Automotive Production and Development Program (APDP).
The Draft Green Paper looks at ways to improve the support given to car and component industries under the government's Automotive Production and Development Program in order to accelerate the manufacturing of electric vehicles (APDP).
The current APDP provides support to local vehicle manufacturers based largely on the volume of locally made components used, as well as the number of vehicles produced.
According to the Draft Green Paper, "EV production and value chain development strategy should recognise that there would initially be a cost premium to [vehicle makers] in South Africa due to higher component import costs required for EV assembly."
"Temporary support in addition to what is already known under the South African Automotive Masterplan 2035 and associated APDP, can help to bridge the gap and support the necessary local competency development. The policies are technology agnostic at present.
"To that extent a key step would be the identification of a set of unique EV component technologies that are currently not considered feasible for localisation."
The paper also notes that the local industry may need to consider battery production as a "medium to long-term ambition".
"Government, industry, and labour agree that as part of the 60 percent rules of origin requirement under the present free trade agreements with the EU and the UK, South Africa should carefully explore EV battery production, which can account for over half of the vehicle's cost."
The automotive industry is South Africa's biggest manufacturing sector.