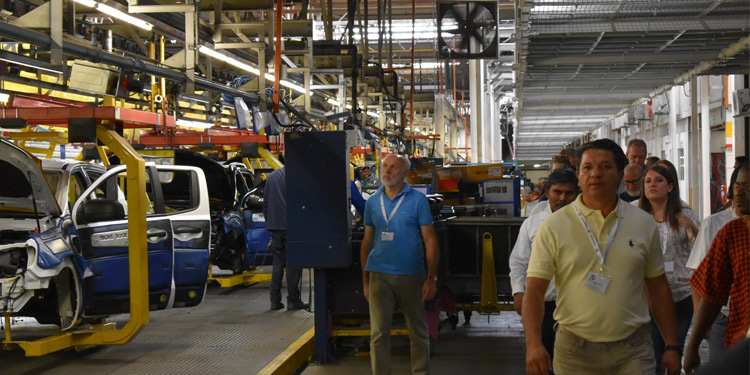 The Africa Continental Free Trade Area (AfCFTA) agreement, which went into effect on January 1, is seen as a catalyst for helping Africa unleash its own continent's prospects, particularly in the automobile sector.
The inauguration of the agreement, according to Wamkele Mene, secretary-general of the AfCFTA secretariat, is perhaps the continent's biggest single success since colonialism, and that it would take much longer to industrialise Africa without the AfCFTA.
"For the first time since the end of colonialism, we have a very unique chance in Africa to accelerate industrial growth by exploiting the legal framework that the AfCFTA has provided," he stated during a webinar on the deal and the auto sector.
Former South African deputy minister of finance and minister of trade, industry, and public enterprises Alec Erwin, who is now a policy expert for the African Association of Automotive Manufacturers (AAAM), described the free trade agreement as a "fundamental breakthrough" and "unique opportunity" for Africa's automotive sector.
"This is a fantastic opportunity to industrialise in a critical sector. An integrated car sector generates more than 7% of GDP in a country like South Africa, making it a very important industrial sector. The same thing happens in Morocco. It contributes 5%, 6%, or 7% of Morocco's GDP, depending on the year.
"We have suggested to the [AfCFTA] negotiators that if we want to fast-track the car sector, we should establish a sub-agreement solely dealing with auto norms, which must be tight and thorough.
"This is an opportunity which we all think we should seize, also working closely with Afreximbank [African Export Important Bank] and others, to introduce the support for financing strategies, both for asset finance and for infrastructure," he said.
The AAAM was formed to expand and deepen the auto sector on the continent by working with various governments in Africa to help shape and implement policies and ecosystems that will attract investors and ultimately unlock the continent's economic potential, according to Mike Whitfield, president of AAAM and MD of Nissan Africa.
Given that large production volumes currently exist only in two countries, South Africa and Morocco, with some production in Egypt, Whitfield believes there is a lot of promise for the automotive sector in the AfCFTA's goal and objective.