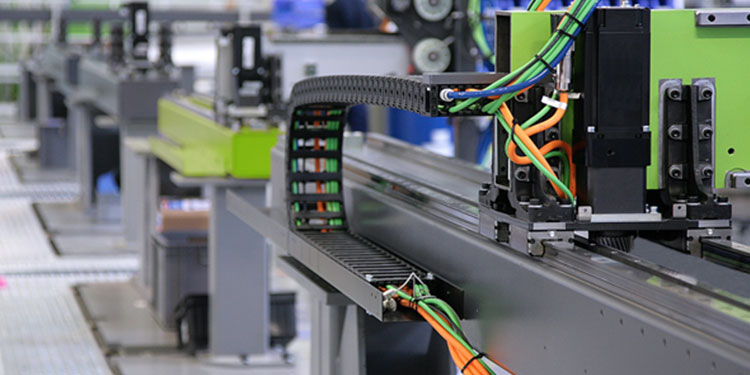 Packaging machinery is a fast-growing industry with several advantages in primary and secondary packaging of food, pharmaceuticals, personal care goods, and beverages. Packaging machines are utilised in every step of the packaging process.
From 2021 to 2030, the global packing machinery market is expected to grow at a CAGR of 4.7 percent, from $43,520.0 million in 2020 to $69,218.0 million in 2030.
The development of energy-efficient machines, as well as growing demand for consumer goods and the usage of modernised machines in various phases of packing to ensure enhanced time efficiency in finishing the process, are all important factors propelling the packaging machinery market forward. The surge in the retail industry and e-commerce is expected to generate chances for the packing machinery market to develop throughout the period.
Packaging manufacture, packaging services, and packaging machinery are the three key sectors in the packaging industry. Due to purchasing rationalisation and the product's short durations, the market is predicted to develop considerably.
The packaging sector in Africa has risen significantly in recent years, and global packaging equipment companies are attempting to break into the market in the hopes of gaining additional commercial prospects as the African consumer-led market expands.
In the last five years, the primary food and beverage markets in Africa has grown by 18%. The market level of cities in this region is predicted to quadruple in the next 20 years. Africa's growth in the packaging industry is due to the world's most favourable demographic structure: Africa has the world's youngest population of any continent.
The East African market, which is controlled by Kenya, is one of Africa's most important regional packaging marketplaces. Injection moulding, blow moulding, injection stretch blow moulding (ISBM), and blown film extrusion are among technologies that Kenyan plastics businesses have. Because many companies are competing for the same market, the industry is also the most competitive. The demand for plastic packaging materials in Kenya has been rising as the country's economy has grown. The sub-sectors of plastics and rubber include a total of 173 industries. The plastics industry alone has 134 businesses.
The rapid rise of Kenya's middle class has fueled increased demand for food, beverages, and fast-moving consumer goods, as well as the transformation and upgrading of industry and agriculture, resulting in the rapid growth of Kenya's packaging industry. The global demand for packaging machinery is growing at a rate of about 4.9 percent per year, with Africa accounting for the majority of this growth. The largest demand market for packaging products and packaging machinery in Africa is currently dominated by South Africa and Kenya in East Africa, and Nigeria in West Africa.