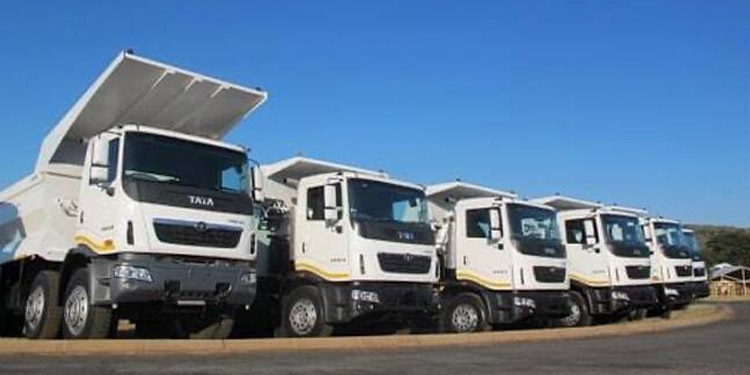 Since its beginnings, Tata Motors has been India's largest commercial vehicle producer. The Indian automaker also has a strong overseas presence and has been pursuing the African market since 1964.
India's largest commercial vehicle producer is Tata Motors. The company was founded in 1945 and entered the commercial vehicle industry in 1954, dominating the market ever since. The Indian automaker, on the other hand, has built a name for itself in international markets. Tata Motors made a huge leap when it entered the African market. Since then, its presence in the continent has expanded exponentially.
The Tata Motors journey in Africa started back in 1964, with exports to Sudan. In the following decade, the company set up its first operations in Zambia. Since then, it has sold over 1,50,000 vehicles across the continent, establishing a strong, far-reaching network, with a direct presence in Kenya, Uganda, Tanzania and Malawi in East Africa; South Africa and Mozambique in Southern Africa; Nigeria, Ghana, Cote De I'voire and Senegal in West Africa; and Tunisia, Ethiopia, Sudan and Djibouti in North Africa.
Tata Motors commercial vehicles (CV) are globally recognised for their reliability and efficient performance. They bring to the market a winning combination of power-packed performance and lower lifecycle cost of ownership. This is in addition to the reliability and ruggedness that are necessary for operating in local weather conditions and terrains. The wide range of offerings allows Tata Motors to provide its customers with the best-fit vehicle. The local tie-ups through distributors and dealers give the company, the ability to provide its customers with a superior overall localised service experience.