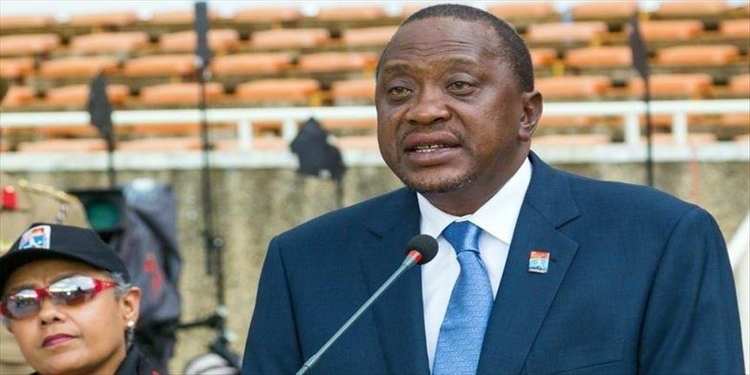 Kenya and Israel said they want to strengthen their "special" connections, which include the economy, security, and initiatives related to the Sustainable Development Goals [SDGs].
Both sides' delegations electronically convened, and they decided to enhance cooperation in development, security, and health.
Kenya and Israel committed to invest in cooperative efforts on security problems, innovation, and cyber security, as well as continuing collaboration in dealing with Covid-19 and delivering health training in general, according to a statement released by Kenya's Foreign Ministry.
"The two sides agreed to advance and broaden development support, including holding a dedicated Development Dialogue, to advance the Sustainable Development Goals and President Kenyatta's Big 4 Agenda," according to the statement. The Big 4 Agenda refers to President Uhuru Kenyatta's ambitious projects to improve food security, manufacturing, healthcare, and housing.
The two delegations met at the 4th Political Dialogue between the two countries, led by Kenyan Foreign Affairs Principal Secretary Macharia Kamau and Israeli Foreign Ministry Director-General Alon Ushpiz.
This was also a preliminary meeting for the next Joint Commission on Cooperation, which is set to take place in November.
Israel, widely regarded as one of the finest in security management, has also reduced Covid-19 fatalities with a broader immunization campaign. It had already assisted in the training of Kenyan nurses following independence under the Mashav program.
In the past, Israel has been involved in a number of Kenyan initiatives, with varying degrees of success. It has historically worked with Kenya on security force training.
Israel re-joined the African Union as an observer state, rejoining the organization it abandoned angrily 19 years ago. As an Observer, Israel will not have a vote but will be able to send delegates to important meetings and advocate for favorable support. It is largely regarded as a rebuke to Palestine, which has been an Observer state at the African Union since 2013.
"The Political Dialogue is an important opportunity for both Kenya and Israel to address bilateral problems at a senior level and enhance the nations' unique relations," Kenya's Foreign Ministry stated.
"The conversation highlights the strength of Kenya and Israel's special connection, which is founded on similar aims and interests, as well as a long history of friendship and admiration."