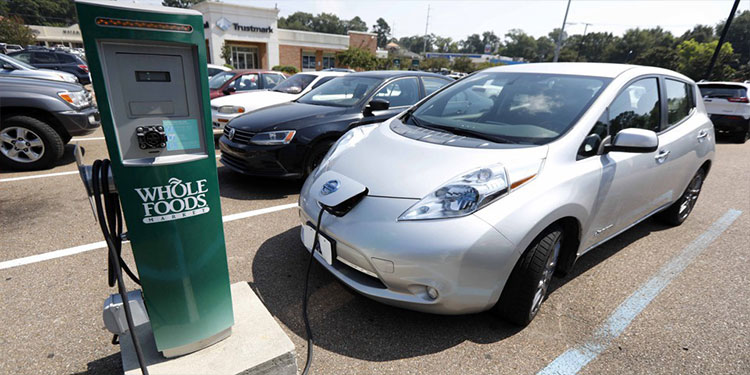 Engr. Jelani Aliyu, the Director-General of the National Automotive Design and Development Council, has recently stated that the agency would encourage the adoption, development, manufacturing, and usage of advanced technology in the nation's automotive sector.
Aliyu who also spoke at the latest commissioning of the first solar-powered Electric Vehicle charging station in Lagos, which is a pilot project in alliance with the University of Lagos mentioned that this has become very significant because the world can no longer meet the expense to continue polluting the environment through the use of fossil fuel and its attendant emission of carbon dioxide, carbon monoxide and methane.
Aliyu stated, "We are now in the Vehicle Electrification era, cars, trucks and buses all powered by electricity.
"A planned transition from fossil fuel to pure electric power," enlightening that this accounted for the immeasurable support the agency was getting from the Ministry of Industry, Trade and investment in quest of the programme."
Aliyu further elicited that the agency had earlier, this year noted some progress in this regard when the Minister of Industry, Trade and Investment revealed the first made in Nigeria Electric Vehicle, the Hyundai Kona EV, followed by the unveiling of the University of Lagos charge station and later by another at the University of Nigeria, Nsukka, having unveiled one in Sokoto earlier.
"Whatever advanced technology is being influenced by developed countries around the world must also be identified, transferred and optimised by Nigeria for the advancement of its people" stated Aliyu.
He further said, "We are now in the 4th Industrial Revolution, categorised by highly advanced technologies, robotics, artificial intelligence, blockchain technology and other incredible solutions".
"For the automotive sector, it clearly states that vehicles that are highly embedded with ICT solution connectivity between the vehicle and themselves, their users and the road infrastructure. It means vehicles that have the ability to think for themselves are therefore safer, more effective and better for humanity".
Speaking at the event which was also joined by the University of Lagos vice-chancellor, Professor Oluwatoyin Ogundipe, CEO of Stallion Group, Anant Badjatya, NADDC Board Chairman, Senator Osita Izunaso, mentioned that the programmes of this nature are the lifeblood of everything we are trying to accomplish in the country.