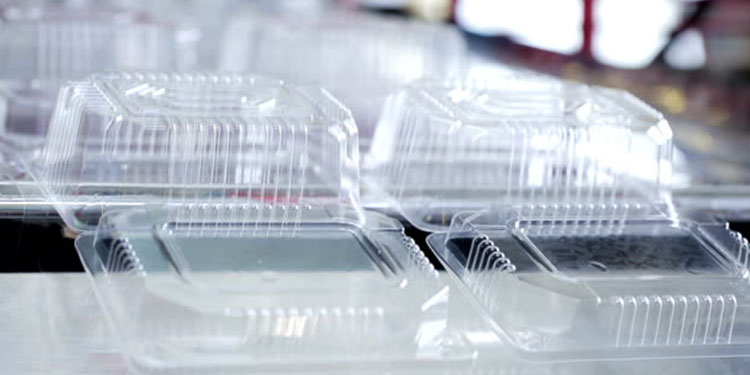 By 2030, the Plastic Packaging Market is anticipated to be valued approximately US$ 586.2 billion. In 2020, the global Plastic Packaging market was valued at US$ 348.08 billion, and it is expected to rise at a CAGR of 4.8 percent from 2021 to 2030.
Market growth is predicted to be fueled by the rapid expansion of the food and beverage, personal care, and pharmaceuticals sectors, as well as the increasing penetration of organised and e-retail around the world.
Properties like cost-effective, lightweight, and have extensive functionalities and strong moisture barrier properties has made, low-density polyethylene (LDPE), polypropylene (PP), high-density polyethylene (HDPE), and polyethylene terephthalate (PET)  the most widely used materials for the manufacturing of products such as bottles & jars, trays & containers, wraps & films, and pouches. Manufacturers are increasingly turning to recycled plastic resins to create sustainable packaging solutions in response to rising demand.
Despite calls to reduce the use of plastics, it continues to be one of the most popular packaging materials in African countries. Food packaging, beverage packaging, laminating, and other industries continue use plastic despite the availability of alternative materials. The ease of availability and low cost are the two most important factors driving demand in the plastic packaging sector. The African continent is also predicted to be one of the most rapidly increasing locations for plastic packaging. This is due to the waste management industry's strong recyclability standards and ongoing developments. The economies of several African countries are expanding, providing attractive opportunities for a variety of businesses, including plastic packaging. Bioplastics' recent appearance has increased the use of those materials and provides a low-cost, environmentally beneficial alternative to plastic.
The expansion of the African retail food sector is extremely beneficial to the plastic packaging business. Many people are adopting a fast-paced lifestyle as a result of growing urbanisation in several African countries. Consumption of packaged foods and items is included in this category. As a result, the plastic packaging sector is quickly expanding in the packaged food and goods segment.
Increased markets for consumer products, rising individual incomes, an expanding population of youthful consumers, and growing domestic economies—particularly in East and West Africa—are likely to enhance demand for plastic packaging across the African continent.