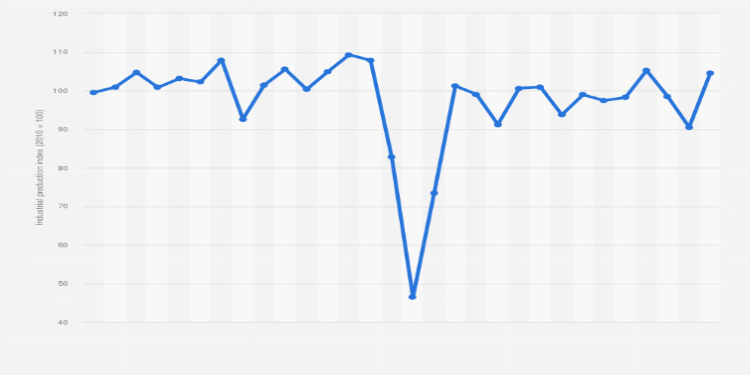 The industrial production index was up 27.8 per cent in the 2nd quarter of 2021 (Q2) compared to the same period last year, the National Institute of Statistics announced in a note released on 24th August 2021.
The latter recalls that Q2 2021 was a period of general lockdown decreed to stem the spread of the COVID-19 pandemic.
As for the quarterly evolution, the National Institute of Statistics points out a slight increase in industrial production by 0.1 per cent in Q2 of 2021, compared to Q1 of the current year.
"This is due to the rise in the agricultural and food industries (+2.4%), mining sector production (+33.3%), textile/clothing and leather (+1.4%) and mechanical and electrical industries (+0.2%)."
In terms of monthly variation, industrial production showed a slight gain of 0.3 per cent in June 2021, compared to May 2021.
This is mainly due to the increase reported in the manufacturing industries (+1.5% after -4.5%).
Most branches participated in this increase. Indeed, the pace of industrial production resumed in the mechanical and electrical industries sector (+2.5% after -2.5%) and the textile/clothing and leather sector which recorded a strong rebound (+21.1% after -17%).
Likewise, production continues to improve in the mining sector (+9.1% after 6.8%) and the food processing sector (+0.7% after -2.5%).