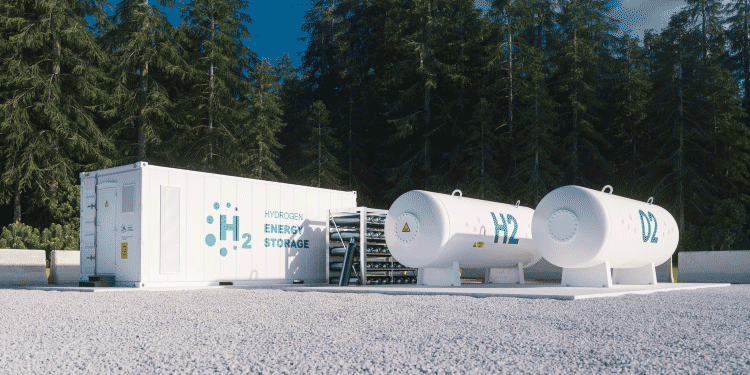 The Namakwa Special Economic Zone (SEZ) will be one of the main sites for green hydrogen production in South Africa. This will be thanks to the commitment of Sasol. The chemical industry giant has entered into an agreement with the Northern Cape Development Agency to conduct a reliability study that will lead to the construction of green hydrogen and ammonia production facilities.
The study will be conducted at Boegoebaai, a port located about 60 km north of Port Nolloth in the local municipality of Richtersveld. Sasol's initiative has been designated as a Strategic Integrated Project in the South African National Development Plan. The South African group wants to make this port city "a global center for green hydrogen".
Strong Local and National Support
"There is potential to create an ecosystem anchored on location to enable long-term sustainable benefits for the communities and the country. The project has the potential to provide a significant amount of long-term sustainable employment, infrastructure investment and skills development in the country, enabling a just transition," says Priscillah Mabelane, executive VP for energy at Sasol. The study that Sasol has committed to will last 2 years. At the end of the study, the group will decide on the future of its green hydrogen production and export project.
Sasol wants to play a central role in the research and development of green hydrogen in South Africa. To do so, the group is multiplying partnerships with both local and national authorities, as well as with private sector players. The group, led by Fleetwood Grobler, is working with the South African Presidency's Infrastructure and Investment Office to develop the national green hydrogen market.
Domestic Use of Green Hydrogen
Sasol is co-developing the South African green hydrogen market with the Industrial Development Corporation of South Africa, in line with a memorandum of cooperation signed in June 2021. The chemical industry giant is also working with the Gauteng provincial government to leverage the SEZs that have been designated to unlock the potential of the South African green hydrogen market for domestic use, such as mobility and aviation.
In the specific area of mobility, Sasol is already working in partnership with Toyota South Africa Motors, the subsidiary of Japanese car manufacturer Toyota. This cooperation focuses on the development of green hydrogen in truck transport in South Africa.