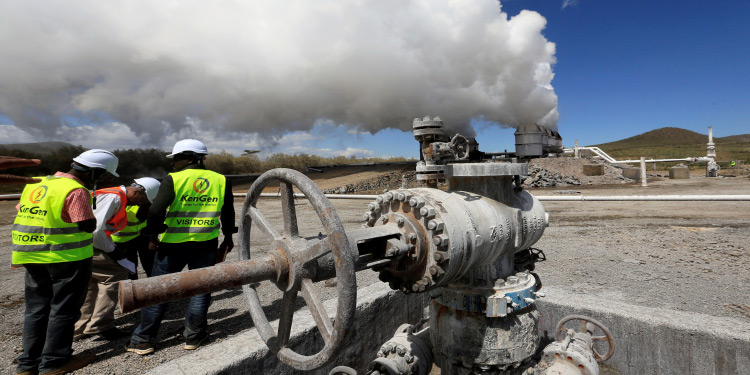 Ministry of Water and Energy (MoE) expressed that Ethiopia is committed to increasing energy export as the national power generation capacity is growing through time.
Ethiopia's power export capacity is growing by 15% since the past five years so that the nation is keen to address the neighbouring countries' demand for more energy supply, so said MoE Minister, Eng. Habtamu Itefa.
Out of the 5.42 gigawatt power generation capacity that the nation has achieved last fiscal year, about 1.7 Gigawatt hours has been exported to neighbouring countries, the Minister stated.
Mentioning the effect of the recent drought that happened in Ethiopia and across the region, Eng. Habtamu said "We have been working hard to maintain the water level in our reservoirs so that the power generation could not be reduced."
He also remarked, "If we see the 2018-2019 export capacity, it was almost one million kWh. Nothing had happened to our export capacity. Kenya, Djibouti, and Sudan are getting the maximum interest of what they have been asking for."
He further said that Ethiopia is one of countries having higher potential of electric generation especially in hydroelectric, geothermal and wind power.
In addition to the current demand for more power supply, neighbouring countries namely Sudan, Kenya, and Djibouti have been benefiting from Ethiopia's power export, he indicated.
"The availability of adequate water potential for generation makes us much better than other parts of our region. The topography that we are located is also suitable to generate hydropower and to connect with our neighbouring countries. Moreover, we have invested on electrical wiring connecting Ethiopia with Kenya, Djibouti and Sudan to create accessibility," the Minister noted.
According to him, the Abbay Dam is also generating more power and it is another opportunity for neighbouring countries.
The minister also called up on developmental partners and neighbouring countries to consider Ethiopia's plan and to support ongoing progresses carried out on power generation development works.
Responding to the claim circulated by some media about Kenya's request for more energy supply, the Minister said Ethiopia is committed to providing more power.
"We are also working upon that. We agreed that they need more and we also have already huge investment that will allow exporting power to Kenya. Initially, it was their demand to cut import [from Ethiopia] by 50%. Now, they are demanding for more. Our capacity is also efficient and enough to export more," he said.
The country is utilizing its abundant energy resources so that it continues supplying power to its neighbours, Eng. Habtamu added.