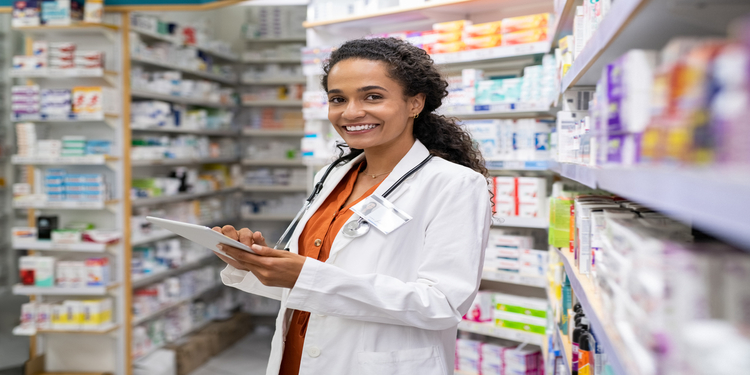 According to a Deloitte research, the potential for telehealth in Africa is large and promising as mobile connection expands and technologies that might possibly bridge the doctor-patient ratio gap rise.
As the COVID-19 pandemic continues, one firm that plans to propel the wave of telemedicine throughout the continent is mPharma, a Ghanaian health tech startup that plans to build 100 virtual clinics across seven African countries over the next six months.
As it expands these facilities, mPharma stated that its ultimate objective is to provide excellent primary care in the areas it serves by offering medical examinations, a function that the startup's co-founder and CEO Gregory Rockson believes is lacking in most telemedicine setups.
Rockson said "We saw this as an opportunity to leverage our pharmacies as virtual medical offices, allowing patients to be examined remotely during a virtual consultation. This is what distinguishes mPharma's telemedicine."
mPharma was created to manage prescription medicine inventories for pharmacies and their suppliers, but it now also operates retail pharmacies and offers market data to hospitals, pharmacies, and patients.
mPharma, founded in 2013 by Rockson, Daniel Shoukimas, and James Finucane, is one of Africa's most well-funded companies, having raised over $50 million since its creation, including a $17 million Series C investment sponsored by the United Kingdom's development arm CDC Group last year. Silicon Valley supporter Jim Breyer of Breyer Capital, Shravin Bharti Mittal of Bharti Global Limited — an Indian conglomerate, Social Capital, and Golden Palm Investments are among the existing investors.
MPharma also has the support of well-experienced professionals in the pharmaceutical sector. Helena Foulkes, former president of CVS, the largest drugstore retail chain in the United States, and Daniel Vasella, ex-CEO and chairman of Novartis, are also board members.
Virtual consultations will be available to patients in Ghana, Nigeria, Kenya, Zambia, Malawi, Rwanda, and Ethiopia, where mPharma has a presence. It is collecting additional funds to expand its operations throughout the continent.
"Right now, we have five centers open. We have evaluated all of our pharmacies and want to build Multi Doctor sites (virtual facilities) depending on community requirements. We've already found the first 100 places," Rockson added.
The African pharmaceutical industry is anticipated to expand dramatically as the population grows, creating a place for innovation and a market for companies delivering mobile health solutions.
According to the Deloitte research, East Africa is the most attractive region in Africa for healthcare investment due to its integration and expanding economy, which is backed by diverse industries such as agriculture and tourism. Increased demand for services and goods as consumers' purchasing power grows, it is predicted, would lead to a rise in healthcare and telecommunications spending.
After being hired by the Gabonese government to construct a medication supply chain infrastructure, mPharma just entered the ninth market. This comes months after the firm entered the Ethiopian market with the intention of franchising its brand and concentrating on establishing and refining its infrastructure to ensure a smooth sourcing and distribution system. This is with the goal of resolving the difficulties that the African pharmaceutical sector is facing, such as unstable supply chains, excessive costs, and low orders.