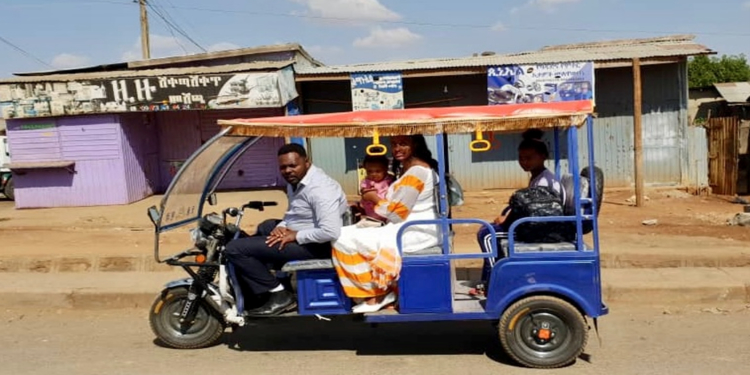 Alternet Systems, Inc. ("ALYI") announced that its first three-wheeled electric cars would be used as taxis and delivery vehicles in Ethiopia.
ALYI expects to generate $2 million in income by the end of the year from the sale of its first electric vehicles in East Africa. Management has released information on a $10 million basic revenue objective for 2022, as well as the possibility of exceeding a $50 million stretch target.
ALYI is also bringing electric motorbikes to Kenya at the moment.
"We're really enthusiastic about the three-wheel electric Bajas in Ethiopia since we're performing assembly in East Africa," stated Dr. Randell Torno, CEO of Alternet Systems, Inc. "By not only offering environmentally friendly vehicles to the taxi and delivery markets, but also by tapping into the local labour market to construct our vehicles, our EV pilot is maximising its contribution to the Ethiopian economy."
The taxi market in East Africa for motorcycles and Bajas is robust, and ALYI has negotiated an acquisition that is expected to close soon, giving ALYI a stake in a taxi operation, giving ALYI virtually unrestricted ability to expand the delivery of electric vehicles replacing combustion engine vehicles.
ALYI is developing an Electric Vehicle (EV) Ecosystem that targets the complete EV adoption environment, rather than simply EV production.
ALYI's EV Ecosystem approach focuses first on building solutions for the East African market, where per capita transportation is low and EVs have the potential to be a first-to-market transportation solution rather than a replacement for an existing solution.
EV solutions that are tough enough to withstand the East African environment are likely to be viable solutions anywhere else in the world, and ALYI intends to expand internationally.