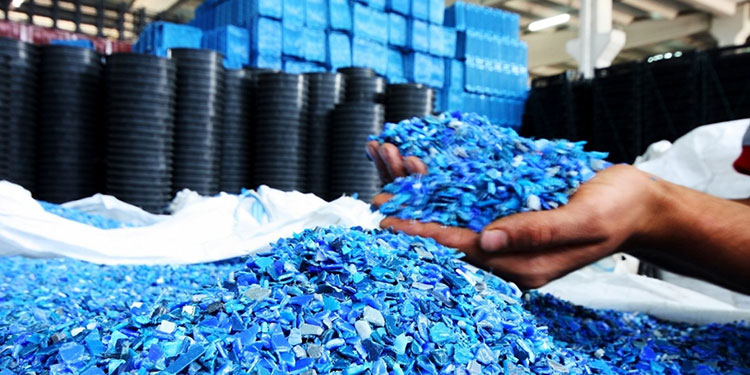 Africa has established itself as a major player in the international plastics and packaging business, with considerable demand for plastic goods and knowledge. Africa's plastic sector is experiencing rapid expansion as the continent's demand for plastic goods and machinery continues to rise.
Africa's economy as a whole is currently expanding. Many African countries have had several years of robust economic growth, and the continent is now one of the world's fastest expanding markets for plastic goods and machines. The African continent has become a priority market for many worldwide corporations due to its developing economy, population of over 680 million people, and potential for significant long-term expansion. Plastics manufacturing machinery (PME) and plastics material resins (PMR) are two of the categories recognised as potential opportunities for foreign corporations. Not to mention the rapidly increasing demand for plastic goods across Africa.
The continent's plastics business is booming, as expected, thanks to the continent's increasing economy.
Plastic use in Africa has increased by 150 percent in the last six years, with a compound annual growth rate (CAGR) of around 8.7%. Plastic imports into Africa have increased by between 23% and 41% throughout this time. In the next five years, it is estimated that the use of plastics in East Africa will triple. And there's room for even more expansion.
Consumer plastic product demand has been increasing at a rate of 10-20% per year on average. Kenya's consumer spending has been boosted in part by extensive economic changes that have resulted in general economic growth in many industries and, as a result, increased the disposable incomes of Kenya's burgeoning middle class. As a result, in the previous two years, Kenyan imports of plastic materials and resins have been steadily increasing. Demand for plastic and packaging goods and machinery is expected to increase in the coming years as Kenya's enterprising business community works to strengthen the country's manufacturing base by importing machinery and raw materials to establish manufacturing plants in Kenya to meet the rising demand for plastic and packaging solutions in East Africa.
Tanzania is one of the most important markets for plastics and packaging in East Africa. Over the last five years, the country has become a lucrative market for plastic goods in the region, importing increasing amounts of plastic items and apparatus from all over the world.
In recent years, Ethiopia has been a major importer of plastic items and machinery. Ethiopian traders and merchants have been importing a wide range of plastic goods and machinery, including plastic moulds and other items. Ethiopia is a promising market for the plastics sector in Africa because of its sheer size.