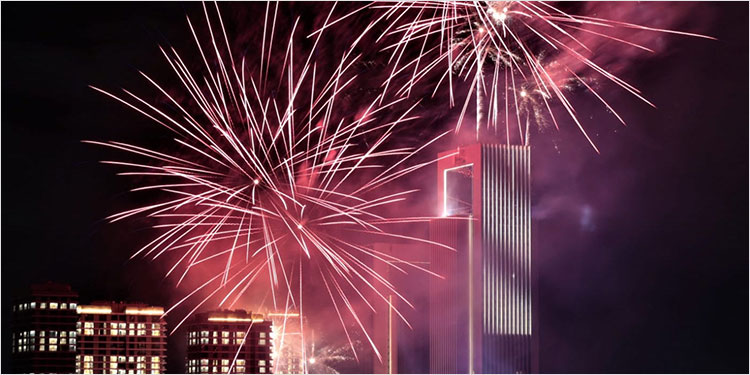 In Westlands, Nairobi, Kenya, the construction of the Global Trade Centre (GTC) Tower that comprises six imposing building structures, has been completed and officially commissioned in a ceremony graced by President Uhuru Kenyatta.
In his speech, the president said that the Government of Kenya congratulates the Avic International Real Estate in Kenya, a subsidiary of AVIC International Holding Corporation (AVIC INTL) which is a global share-holding enterprise affiliated to Aviation Industry Corporation of China (AVIC) for this milestone.
"As a flagship project in Kenya's Vision 2030, I am proud to see the Global Trade Centre (GTC) Tower which includes a 47-level 3A Plus Office Tower, a 35-level hotel tower that will be home to the star-studded US chain JW Marriott hotel, and four residential & serviced apartment towers of 24 to 28 levels & a luxury boutique mall, come to fruition," concluded President Uhuru Kenyatta.
Global Trade Centre (GTC) Tower "built based on the HOPSCA concept"
The Global Trade Centre (GTC) Tower, according to Gong Yuxian, Avic's Kenya Managing Director, was built based on the HOPSCA (hotel, office, parking, shopping mall, convention, and apartment) concept for architecture design, the first of its kind in East Africa, with an aim to improve the quality of life and to enhance the residential value of the Westlands area.
HOPSCA projects essentially create an ideal habitat model and address the needs of tenants that are looking for interconnectivity to its surrounding areas
"In a busy city such as Nairobi, tenants are increasingly searching for versatile premises that can provide their daily needs and activities at their doorstep, therefore eliminating the need to travel to the office or get stuck in traffic to get basic needs such as groceries, and going to the gym," explained Yuxian.