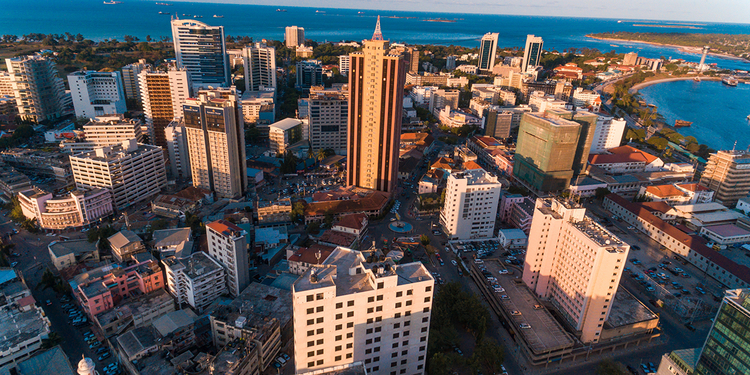 Tanzania is one of Africa's top 10 investment destinations, thanks to government reforms and a favourable investment environment.
In its latest Where to Invest in Africa 2021 study, the Rand Merchant Bank (RMB) ranked the country tenth in terms of investment attractiveness.
Over the last few years, the East African nation has been on a quick path of development, achieving third place in the EAC and becoming one of Africa's fastest growing economies.
According to the findings, this development can be credited to the government's persistent public investment in critical secondary and tertiary industries, such as electricity and telecommunications and finance.
According to the government's chief spokesman, Gerson Msigwa, the number of new investment projects registered in Tanzania between March and August 2021 increased to 133, with a total value of 2.98 billion US dollars (about 7 tri/-).
These projects, which were registered by the Tanzania Investment Center (TIC), are estimated to employ 29,709 people across the country. "Such a growth may be linked to President Samia Suluhu Hassan's administration's major changes aimed at making the investment environment more friendly," Mr. Msigwa explained.
Egypt is ranked No.1 in the survey, followed by Morocco and South Africa, which are ranked second and third, respectively, and Rwanda, which is comfortably ranked fourth. According to the Where to Invest in Africa 2021 report, Kenya, another East African country, is ranked ninth.
A new reality, according to the author, RMB Africa economist Daniel Kavishe, necessitated a new approach to publications.
Covid-19 has muddied the analytical waters and forced the researchers to alter their methods. Previous assessments have predicted Africa's prospects optimistically, based on trustworthy and readily available data. According to Mr. Kavishe, the method required an added layer of expertise.
"We came up with a new set of rankings that took into account some of the unavoidable Covid-19-related issues, one of which was the operating environment score," he explained. According to the economist, a fiscal score was included in the model because of its importance in identifying how countries responded to Covid-19. "Three of these are critical to combating the pandemic and reviving economic conditions," he said.
Mr. Kavishe explained, "They are government involvement, a focus on our triple-threat areas, and healthcare." Investment destinations in Africa have traditionally been assessed based on economic activity and the business operating environment. The rankings provide a solid foundation for investors wishing to invest in real assets in an economy or expand firms that rely on physical infrastructure.
"Despite the damage caused by the pandemic, it also provided chances to rethink policies and commercial connections. It is becoming increasingly evident that African-developed measures to combat poverty, inequality, and unemployment must be implemented. If not, Africa as a whole will suffer "Mr. Kavishe added.
RMB is a significant African corporate and investment bank and a subsidiary of one of the continent's largest financial services corporations. As part of the government's broad strategy to restore investors' trust in the country, President Samia announced substantial reforms in the investment sector.
She stated that it was critical for Tanzania, through the Investment Ministry, to restore the trust of investors by addressing the atmosphere that has forced some of them to relocate their operations to other countries.
President Samia's commitment to promoting private sector development has continued to attract new investments and broaden the tax base. She also reaffirmed the government's commitment to addressing investment and business sector concerns in order to develop a stable and sustainable economy.