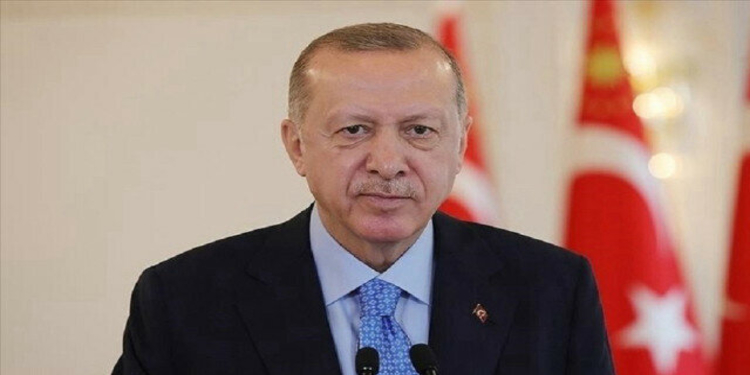 The visit of Turkish President Recep Tayyip Erdogan to three African countries is intended to open up new avenues for bilateral trade and for Turkish businesses to extend their interests in the region.
Recep Tayyip Erdogan will visit the Democratic Republic of Congo, Senegal, and Guinea-Bissau during his four-day mini-tour of Central and West Africa.
As ties between Turkey and Africa have rekindled as a result of the country's "Strategic Africa" policy, Turkish enterprises have completed more than 1,150 projects across the continent worth about $70 billion as of last year.
The value of Turkey's investments across Africa surpassed $6 billion, according to data compiled by Anadolu Agency.
Erdogan's visit will concentrate on all elements of bilateral relations as well as prospects to improve collaboration between Turkey and other countries in all fields.
In 2021 Turkey's foreign trade volume with Sub-Saharan Africa surged 24.8 percent year-on-year to hit a record high of $10.7 billion.
Turkish exports to the region increased by 31% to $7.9 billion in the same time, while imports increased by 10% to $2.8 billion.
– Untapped markets
Yusuf Cenk Dagsuyu, head of the Turkey-Democratic Republic of Congo Business Council of the Foreign Economic Relations Board (DEIK), said: "The country's markets are yet to be explored. The bilateral trade volume will reach considerable levels if a win-win programme is implemented."
Turkish exports to the Democratic Republic of Congo have nearly doubled in the last five years, according to Dagsuyu, thanks to increases in sales of flour and flour products, beef and animal products, and machinery.
"New advancements in the mining and energy sectors, in particular, are critical for the future," he stated. "By 2022, we want to have an export volume of more than $100 million."
The president of the board's Turkey-Senegal Business Council, Fuat Tosyali, said: "We are hopeful that President Erdogan's visit will yield tangible benefits. (Such visits) always create a pleasant atmosphere in the business community."
Tosyali emphasised that agriculture is critical to Senegal's economy, noting that it employs 70% of the country's workforce.
"It possesses enough offshore oil and gas resources to become a global player in the hydrocarbon industry. In this context, the two countries' relations are in the process of developing in every way "he added.