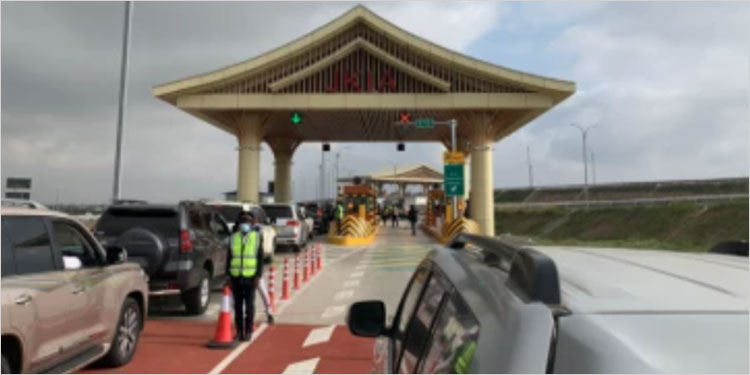 Transport Cabinet Secretary James Macharia now says the much anticipated Nairobi Expressway is finally open for public use.
Speaking on Saturday during the commissioning of the road ahead of the launch, CS Macharia said at least 11,000 thousand vehicles have so far been registered on the road, with about 7,000 having registered to use the electronic toll collection.
The CS said Moja Expressway, the company tasked with managing the road, has been registering over 800 vehicles a day since publicizing the registration process recently.
He said the old Mombasa Road will be rehabilitated at a cost of Ksh.9 billion and will incorporate a Bus Rapid Transit (BRT) line.
The contractor will also be tasked with repairing sections of the road that were damaged during the construction of the Expressway, with the contract set to be signed next week.
While stating that the Expressway is expected to exponentially reduce traffic along Mombasa Road, CS Macharia added that President Uhuru Kenyatta will oversee the official launch in the coming weeks.