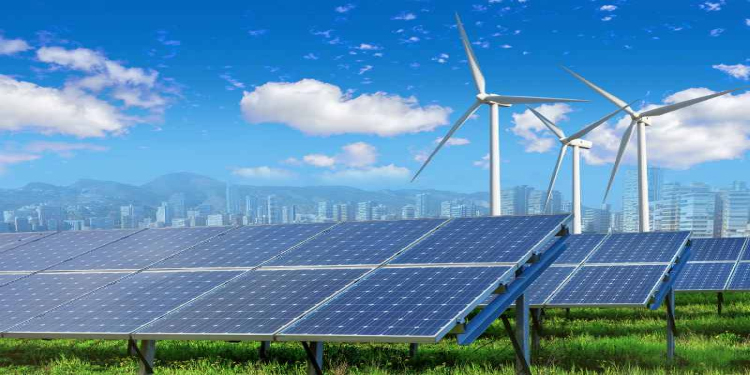 The Private Infrastructure Development Group's Emerging Africa Infrastructure Fund (EAIF) has approved a US$10.6 million loan for a renewable energy project in Uganda.
The US$10.6 million loan will be given over a 17 years period to Serengeti Energy, the developer of the Nyamwamba II 7.8MW run-of-the-river hydroelectricity plant in the Kasese District of Western Uganda. A 20-year power purchase agreement will see all the energy produced by the plant sent to Uganda's national grid.
The financing transaction was signed on 13 May 2022, with EAIF as the sole lender. Construction was initiated using equity to expedite project delivery. EAIF's loan will make the project more financially sustainable and deliver a long-term impact.
Serengeti Energy's new project brings to 10 the number of hydro and solar green energy plants EAIF has backed in Uganda. The new plant began producing electricity earlier this year. The project includes a 5.5 km transmission line that delivers the plant's output to the regional grid.
Just 3 in 10 people in rural Uganda have access to electricity. The Nyamwamba project will support Sustainable Development Goals 7 and 13 by improving access to electricity for thousands of grid-connected users, while minimising emissions.
Uganda's government has plans to set up an industrial park in Kasese district, focused on food and raw materials processing, leading to increased demand of between 50 and 100MW. Nyamwamba II is part of a regional electricity generation and supply industry proving power for manufacturing, agriculture, homes and public services.
Sumit Kanodia, an Investment Director at EAIF's managers, Ninety One, says: "The Private Infrastructure Development Group and EAIF are delighted to support yet another renewable energy project in Uganda. Nyamwanba II will deliver green energy that will stimulate economic activity in a rural region, unlock suppressed demand for power, reduce transmission losses and improve the stability of Uganda's electricity grid."
Serengeti Energy currently has 7 operational plants, in Uganda, South Africa and Rwanda, and 2 under construction in Malawi and Sierra Leone.
Wilfred van den Bos, Serengeti Energy's Development Director, says: "EAIF's loan allows us to unlock and redeploy our construction equity capital in the funding of other Greenfield renewable energy plants in sub-Sahara Africa. We would like to appreciate EAIF in supporting this project and as such our mandate to develop, construct and operate small to medium-sized renewable energy projects that builds capacity, improves reliability and contributes to Africa's sustainable economic development."
Design, construction and installation were done by SAEMS Hydro Ltd from Uganda – with Andritz Hydro of Germany as the electromechanical supplier.